What's Included In The Cost To Install A Fence?
Author

Adam Walsworth

Published

August 20, 2019

Word count

1,077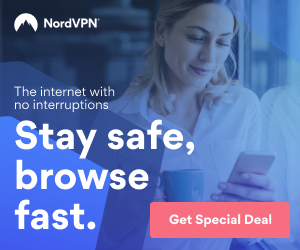 Fence Installation Cost Factors
You'll want a solid estimate for your project before you begin the build. There are five major cost considerations:
Parts: You can either acquire some of them yourself or rely on us to get them for you. While we will charge a markup fee, we receive discounts that could make the entire process cost-effective for you.
Permits: You will have to contact your local municipality to see if a permit is required. The average building permit costs about $800.
Utilities: You will have to verify the fence doesn't interfere with their services. It's possible the fence could strike underground pipes or wires. , which exists in every state, notes that not calling could lead to costly repairs on the part of the homeowner.
Grading: There's a chance your costs could be higher for a fence installation if the land is sloped higher because it makes installation more difficult.
Labor: Expect to be charged per linear foot for materials and have labor and materials charged together.
Note that the different materials each have unique installation costs depending upon their build complexity.
Chain-link fences are especially cost-effective.
The install cost of wood fences fluctuates depending upon the type of wood used.
Vinyl is more expensive than wood or chain-link.
Specialty materials such as aluminum and wrought iron cost the most.
Two additional considerations with regard to installation are fence height and property size.
Fence Height
The most popular fence size is six feet. This height provides enough view obstruction that only a small percentage of people can see over it while few pets can hurdle it. Presuming that you choose one of the most popular fence materials, wood or vinyl, you should expect to pay $7 to $19 per linear foot unless you select add-ons such as fancy patterns and ornamentation. Those can raise the price significantly.
Property Size
Even if you don't hire an installer, you should still evaluate your project as having a set cost per square foot. Also note that if you measure improperly, you may unintentionally schedule a build on a portion of land you don't own. This can lead to legal issues if there is a dispute about property rights. As such, it's critical that you properly measure the size of the property. Any miscalculation will have tremendous financial ramifications, and you also may wind up short on materials, forcing another trip to the store. Consider hiring a land surveyor to measure your land for $300 to $700. Ask to see their measurements for the land as a second form of verification for your own calculations. At this point, you should have a good idea how to install a fence yourself or get a pro out to do it.
Need to install a fence ASAP? Hire us today!
Fencing Costs by Material
You've probably noted the discrepancy in fence pricing between wood and vinyl. The pricing gap is actually much larger if you use more expensive materials. Here is a breakdown of expected costs for each major material as well as the pros and cons of each one.
Fence Type
Fence Cost
per linear foot
Labor Cost
per linear foot
Metal/Chain
$7
$10
Wood
$12
$12
Vinyl
$17
$7
Aluminum
$26
$10+
Metal/Chain Fences: $1,100 – $2,300
Chain-link fences are the perfect choice if you want to install a basic, affordable structure. They also enjoy a long lifespan with minimal maintenance requirements. Plus, if you're handling the project yourself, it's the easiest material to install, making it the best for first-time fence builders. Despite its durability and thrifty cost, there is a major downside to chain-link fencing. It's not aesthetically pleasing. If the curb appeal isn't a problem, there are several options to consider.
Metallic-coated is the most popular because it's the most economical.
Color-coated is simply colored material combined with metallic to make it slightly more attractive.
Estate fencing — a type of steel fencing — provides a slightly different design that differentiates it from generic chain-link fences.
A professional will charge $14 to $19 per linear foot for the average metal fence.
Wire Fencing
Wire fencing is durable, low maintenance, and comparatively inexpensive. They are a great way to mark property lines, as well as keep pets and stray animals in (or out). A wire fence is one of the least expensive types of fencing available. They are cheaper to install and take care of than wood and often create a superior barrier. Due to their cost, they are widely used in commercial settings, but many homeowners have also caught on to their many selling points.
Basically, once they are put in, there's not much else to do. When a wire fence gets dirty, you can either hose it down or wait for rain. Heat and cold have virtually no effect on their performance. The gaps in wire fences are generally much too small for anything larger than a potato to fit through. Rabbits, stray dogs, and other garden and property undesirables will be kept out, while the family pooch will stay in. Wire fencing is available in many different styles for use in many different situations. There are very inexpensive, do-it-yourself fences that can be put around small gardens in a few hours to keep rodents out. There are high-quality, heavy-gauge wire fences that can be used for security (these types of fences are often put up in places where rigid security is a must, like drug enforcement cages in police stations and other controlled access areas). The list goes on and on.
Does this sound right for your yard? Get it installed today
Wood Fences: $1,500 – $3,500
As a fencing category, wood is the most difficult to evaluate due to the breadth of options. Most privacy fences employ some form of wood as the primary material. The type of wood chosen directly influences the cost of the project. If you select a more economical option such as cedar, the cost is comparable to chain-link fencing. Still, even this type of wood has differing costs depending upon how the wood is treated.
A basic plank costs as little as $1.50, but one treated red cedar can be as much as $8.
If you want the best looking materials, redwood is your best bet. It costs over double the finest cedar, though. Expect to pay about $17.50 per piece.
Presuming you use cedar, a six-foot wood fence will cost $7 to $15 per linear foot if you install it yourself and roughly double that if a professional handles the job.
This article has been viewed 1,699 times.
Rate article
This article has a 5 rating with 1 vote.
Article comments
There are no posted comments.