HAVING POST TRAUMA GROWTH?
Author

Emma Viglucci

Published

May 28, 2020

Word count

1,131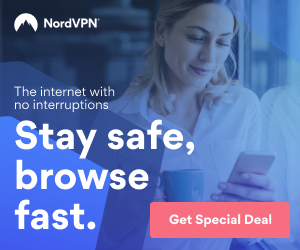 I'm hearing a whole range of experiences from people, depending on who they are, where they are and how much of an impact the lockdown had in their life for starters. Just know that whatever your version is, whether you are bogging out, are having a reaction, or are feeling guilty for being fine, it's ok and you are not alone…
We are all on our own Journey, and this includes what we make of and take away from this Pandemic…
This is a collective experience that will have a long-lasting effect… We don't know what that will look like yet, but we are beginning to experience the shifts already…
Most have been dealing with the immediacy of the lockdown.
Some are thinking of the longer-term impact.
A few are thinking, What is the bigger picture here? What is the larger global and humanistic impact? What is the longer-longer-term impact? What are we deconstructing…? How do we reconstruct better…?
I notice that the type of thinking and focus people allow themselves determines how they feel, how they show up, and how they embrace the good of this situation… And, yes, there is good!
I challenge you to embrace a personal development approach, to entertain different perspectives, to engage in progressive conversations… To stretch yourself. To ask poignant questions. To shift your focus. To take charge of your wellbeing and your influence… To own your power, your gifts, your impact. We all have these… You have these also!
How? One way is to think of this situation as traumatic… It has been traumatic in a global scale, albeit to different degrees for different people but non-the-less traumatic… This is a good thing. Because once you get in touch with your trauma, then you have the option to experience your Post Traumatic Growth.
Post Traumatic Growth is learning to deal with the impact, manage what comes of it, and do better because-of it, not in-spite-of it…
Let me repeat that: You will do better ~ Evolve ~ because-of it, not in-spite-of it…
Note, in-spite-of implies victimhood… Whereas Because-of implies an opportunity, a Gift… Everything in our life happens For us, not To us. We are all on a Journey…
You experienced the Pandemic and lockdown just how you needed to experience it for your own Evolution… Don't shoot the messenger! I'm sorry, if you are offended by that… But, please see what is true about that for you… This is where you'll find your growth opportunity, your chance for the better… Don't miss out on the gift!
Are you one of the Most, one of the Some or one of the Few? The choice is yours…
So, what are you making of your Pandemic Experience? How are you Evolving because-of it, how are you evolving during this? How is that impacting how you show up to your life? How is that impacting what you create in your life? How is that impacting how you design and create your life? What will you be doing differently in the New World?
Isn't this line of thinking so super exciting? This is where you create your juice! I always get compliments on my energy and how energetic I am… I'm always asked how I do it. I have a bunch of tactics up my sleeve, but minding my perspective and approach is a powerful one…
ASSIGNMENT: Embrace the built-in opportunity to up-level your life because-of the current situation…
-Pay attention to what you have been struggling with during the lockdown… (i.e., feeling overwhelmed, stressed and anxious)
-Translate the struggle into your growth opportunity… (i.e., owning self more)
-Choose a tactic to help you address this opportunity… (i.e., improve self-management)
-Create a repeatable action from it and integrate it into your daily routine… (i.e., get grounded and in control with a brain-dump at the end of the day and then planning the next day)
-Monitor your progress – Are you sticking to your daily action? How many out of 7 do you have each week? Keep increasing that number…
Enjoy the Evolution!
When people are faced with other's position on having a Productive Pandemic, they feel intimidated and coward. This approach and perspective does not have to be intimidating. It's not about you taking on the world and changing it by tomorrow.
It does have to do with you doing You well. It has to do you still properly showing up to your life. And, it has to do with you seeing any inherit benefits in the situation and milking them for what they have to offer…
Don't feel intimidated and stick to binging on Netflix. All you have to do is make a commitment to having a growth mindset and growing/evolving one tiny bit at a time. You can do it!!
Here are recent Blog posts for quick reference, for you to grab what fits your current state and situation…
9 Tactics for weathering your quarantine (lockdown)
5 Insights for your physical and mental health
Pain is inevitable, suffering is optional
Focus on building stamina and resilience
Ready for positiveness yet?
Do you know you create your reality?
Coping with healthy vs unhealthy habits
How to manage the fatigue
Complete the Assignment, and share your takeaway, insights, and results with a note in the Comments box at the end! I'd love to hear how you are using this content.
Happy Evolving!
P.S. As always, we are here for you! If you need more support to creating your successful and meaningful life, we are here to help. I'd be honored to speak with you about how we can help you. Schedule a Get Acquainted Call to connect, and discuss how we can help you and how to get started. Look forward to Connecting with you!
P.S.S. Get the Quotes & Quickies™ for this post
P.S.S.S. Share Your Thoughts & Successes in the comment box at the end! Take a moment now to share below any thoughts, comments, take away, tips, and successes! PLEASE post a comment now – we grow in community! Thanks for connecting with the MetroRelationship™ Family!
Copyright (c) 2020 Emma K. Viglucci. All rights reserved.
Want to Use this Article in Your Own Website or Publication?
Be our guest! Here is how, you MUST include:
Emma K. Viglucci, LMFT is the Founder and Director of Metropolitan Marriage & Family Therapy, PLLC, a private practice that specializes in working with couples, she is the creator of the MetroRelationship™ philosophy and a variety of Successful Couple™ content that assist couples succeed at their relationship and their life. Stay Connected™ with Emma and receive weekly Connection Notes in your inbox with Personal Growth and Relationship Enrichment insights and strategies, visit: www.metrorelationship.com.
Emma K. Viglucci, LMFT has been in the mental health field in varying capacities for the past 20+ years. She is the Founder and Director of MetroRelationship.com a psychotherapy and coaching practice specializing in working with busy professional and entrepreneurial couples who are struggling getting on the same page and feeling connected.
Article source:
https://articlebiz.com
This article has been viewed 1,473 times.
Article comments
There are no posted comments.