Poor Salary Negotiation's Long-Term Ill Side Effects
Author

Matthew Warzel, Cprw

Published

June 19, 2020

Word count

743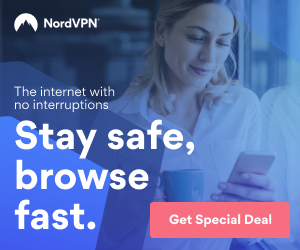 Accepting an offer can be quite the adrenaline rush, but it's important for the candidate to remember that knee-jerk reactions can get you into trouble down the road. What you do today can impact you later in life by tens of thousands of dollars. Let me repeat.
What you do today can impact you later in life by tens of thousands of dollars.
One more time.
What you do today can impact you later in life by tens of thousands of dollars.
OK. Now that I have this emphasized, italicized and bolded, I can move onto the "why," again, while thinking in terms of your livelihood and impact your initial offer makes on any future salary increase negotiations.
According to the Recruiter Sentiment Study, 27% of candidates actually reject salary offers due to lack of compensation. That's 6% over a combined 21% that included Accepted Another Offer (12%), Limited Promotion or Career Pathing (6%), No Flexible Scheduling (6%), Other (6%), Too Long Ago to Remember (2%), Inadequate or No Relocation Package (1%), Took Counteroffer (0%) and Lengthy Hiring Process (0%). Let's be honest, money talks during negotiations.
Edging out an additional hundred or even thousands of dollars up front can make a large difference in future earnings. Your percentage of pay increases going forward with the company is dictated off that initial job offer. Think about that. EVERY. SINGLE. PAY. INCREASE. We're talking to your 20-years-from-now-self. Be kind to that person by being smart now. In the same study, per recruiters, 25% of the candidates turned down the role due to compensation factors, coming in at second place behind Accepted Another Offer at 32%.
So take your time, breath, tell the hiring manager or HR member you'd like to consider the offer for 24-48 hours after consulting with key people in your life, and come back after you've completed your thinking. If the salary is lacking, consider adding benefits, such as a company car, gas card or even cutting leads times between performance reviews, into your salary offer and negotiation. According to a State of the American Workplace Gallup Poll, the most common perk was Paid Vacation (92%) with Health Insurance (91%), Paid Leave (86%), Other Insurance Coverage (82%), Retirement Plan (68%), Wellness Program – 58% Reimbursement of Conference Fees (57%), Professional Development Programs (57%), Employee Assistance Programs (56%), Company Perks like Discounts or Paid Memberships (55%), or Free or Subsidized Parking or Transportation Passes (50%) ranking out the rest of the top percentile of answers. Remember though, this is a last case scenario, focus on the money first. It carries the most weight regardless, but has the long term effect negatively if handled improperly during contract negotiations within this initial stage of on-boarding. You're essentially gardening, planting deep roots to flourish for future gains. $2K might compound (I hate amortization schedules!) with inflation into $10K by the time you retire. Think about the money in your savings account or investment fund annualizing an additional 3% on that extra money. Again, this thinking needs to sink in when you're going to bat and preparing for negotiations. Find out some sweet tips here too about how to negotiate better. Also, find out about how to send a counteroffer with some of these techniques as well.
Per a study by Accenture on the Gen Z Graduates of the Class of 2017, 49% of recent grads accepted a lower salary or compromised on benefits. That's insane! Almost half of the negotiation wins went to the company. I am not saying you should put them out of business, but let's get paid what we're worth!
Do not become burdensome either. The longer you wait, the more irritated the hiring team may become and thus, may lead to an offer retraction, so make sure to balance that timing just right. Per a Recruiting Funnel Benchmark Report, the conversion rate of offers accepted was 83.1% in 2016, down from 89% in 2015. However, in 2018 that same rate dropped significantly down to 69%! Meaning, you do have some leverage and can be a little more focused on if the job meshes with your passion, desires and needs for your next career. Remember, it's not supposed to be a job, it's a career after all.
Some opportunities to figure out just what number you should be willing to accept, I recommend the Occupational Outlook Handbook published by the Bureau of Labor Statistics, Glassdoor and Salary.com.
After you have full confidence in your decision, it's time to sign the dotted line, put on your hard hat and get to work.
Thank you for reading! Please visit www.jobstickers.com to keep up with all of MJW Careers' content, and visit www.mjwcareers.com or email warz65@gmail.com (or call 855-YES-EMPLOYEES) to learn more about our resume writing, interview training, career coaching or outplacement services and solutions.
Article source:
https://articlebiz.com
This article has been viewed 1,703 times.
Rate article
This article has a 3 rating with 18 votes.
Article comments
There are no posted comments.