Tips for Choosing the Right House Plans in Melbourne
Author

Joseph Group

Published

July 31, 2020

Word count

1,073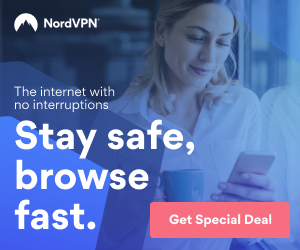 Before you even choose from the many house builders Melbourne, you need to deal with the small matter of floor plans. When selecting a house plan, it's important that it meets your needs. The process might seem overwhelming but when you know what to look for, it can be a little less daunting. But you don't just need to consider your individual needs. Other things that need to come into play include the natural landscape, your building lot, and whether it allows you to sell it, later on, should you need to.
Also, you need to understand that your home's total square footage refers to your house plan's completed portion. Generally, finished living areas will be described as covered with paint or wallpaper with sheetrock. Porches, garages, and attics are deemed unfinished. Therefore, they are not taken into consideration when determining your home plan's total square footage. Here are the top considerations to keep at the back of your mind when choosing a house plan.
Think about your lifestyle.
The lifestyle needs of people vary based on many things. For example, if you are a newlywed couple, the house plan you want will vary from that which a retired couple wants. Therefore, you need to ensure that your house plan serves your current as well as future needs. More importantly, it needs to cater to facets of your daily living.
Here are certain things to keep in mind:
• Take into consideration your immediate family's size. This will help you to determine the number of rooms that your building plan needs to have.
• How frequently will you be entertaining guests? Would you prefer them to stay with you for some time before they leave?
• Determine which areas of the home you and your household will be spending the most time in. For some families, they gather most around the kitchen area but for others, the game room is where they will be when they are free.
• The workspaces contained in your house plan that you have chosen need to complement your daily lifestyle. For instance, if you find yourself doing a lot of outdoor hobbies or yard work, you need a bathroom that you can access from the outer part of the home. Also, if you prefer louder chores like woodworking, your workspace should be isolated from the living areas of the home.
Get Creative and Fantasize
What's your dream house? One with a spiral stairway? An above-garage house? Do you want a decked-out and expansive living room? Or you've always been dreaming of a house in which your pet has its own bedroom? Whatever the ideas you have been fantasizing about, this is the time to let your imagination flow.
Write down all the things you have been dreaming of as far as what you need in your house is concerned.
Take your sweet time to think about the elements that you would want to be incorporated into your home. You can check out sites such as Home Décor or even Pinterest to give you some inspiration on how to piece together your ideas.
At this point, you shouldn't worry too much about what's feasible, leave that for later. Compile a list of your daydreams and make sure you have them ready when you go through the process.
Style
What style of home do you prefer? Are you a fan of a ranch-style home or are you more comfortable with a Victorian home? Are you a mid-century modern fan or American colonial enthusiast? Do you love tiny homes or you are more intrigued with McMansions?
One advantage of building a custom home is that you can choose the style that works with your desires. Take some time to browse styles that interest you as this enables you to have a proper feel of the aesthetics you desire for your new home.
The style choices of your home will also affect the house plan you choose. Therefore, you need to be ready for any limitations or freedoms that may result from the style you select. Go to Google, check HGTV, and even take a walk in your neighbourhood to learn some of the different styles of homes and choose what you like. Another option is to talk to experienced Townhouse
Builders Melbourne for some ideas.
Do not have a fixed mind regarding the style of home that you want. Be objective as you check out other home designs that might be good for you. Even if you are open to different style options, it's still important to spend time evaluating these options.
What is the Size of Your Lot?
Unless you own the parcel of land that you want to build on, you are going to consider the lot size needed to construct your new home.
Although certain areas of Australia have specific requirements when it comes to the maximum and minimum lot sizes, in most cases, this can be set by local zoning requirements. Contact a local contractor to help you know the ideal lot size that you need.
Furnishings and aesthetics
Is the floor plan capable of holding your current furniture or other things you plan to buy in the future? Take the seating areas and how the placement of furniture will affect a room's overall feel when you are planning room sizes. Do you prefer one bigger conversation area or two different seating areas?
Get your furniture's measurements to determine if the remaining space will be sufficient for walking. Is your furniture too tall to block the windows? Does the furniture provide sufficient nooks, wall space, and areas for personal effects and arts? Also, review the house plan's natural flow, if it allows sharing of natural lighting, and the interior views from every room.
Work within Your Budget
It's also important to keep in mind the amount you are willing to spend on building your new home. If money wasn't a problem, picking a house plan would be darn easy. You would only need to determine the kind of a home you want and have it built. But since most people are limited in terms of finances, you need to take your goals and desires and see what can be realistic based on your budget. Talk with one of the top New Home Builders Melbourne to see what's possible and what's not.
About LV.D GROUP
We are the Custom Home Builders Melbourne residents go to first when they need a home built from scratch. We guarantee the highest quality level both inside and out. Just call any of our customer service ninjas and speak to us. We stick to the budget and deliver within the set deadline.
Article source:
https://articlebiz.com
This article has been viewed 1,145 times.
Article comments
There are no posted comments.