How To Make Your Backyard Pond Look Amazing
Author

John Karras

Published

October 1, 2020

Word count

467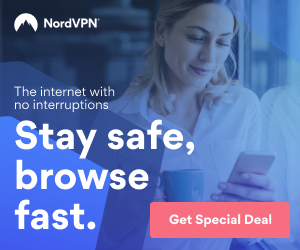 A backyard pond is already an amazing water feature to enhance your property, heighten your moods and a wonderful centerpiece for parties. With its rich plant life, varied layers and relaxing water sounds, it can turn any backyard into a tranquil and engaging oasis. An exciting aspect for pond owners is that you can add a few smaller features to make the water space even more beautiful, help the ecosystem thrive, increase the impressive nature of your property or all of the above.
Here are just a few ideas for simple features you can add...
Water Wall - A stacked stone, or even layered, water wall can take blank space and make it exciting and unique.
Fountains - Whether placed in another section of your property or directly in your pond, fountains add a relaxing ambiance. You can vary your theme and get sculpture based, artistic or simple fountain designs.
Jets, Bubblers, Etc. - Playing off of the fountain idea, jets, bubblers and the sort can help aerate your pond while putting on an entertaining show for guests.
Streams - A subtle stream wrapping around your property, under porches, around obstacles and emptying into a pond will turn your simple layout into a fantasy escape.
Waterfall - Waterfalls can be small, simple structures in a corner of your pondscape or massive, layered, complex behemoths that command space and draw attention. No matter what you choose, waterfalls are an easy way to keep your pond ecosystem in peak condition and spice up any outdoor space.
Plants - Believe it or not but carefully crafting a landscaping plan in and around your pond can make a significant difference in the look and feel of your space. Aquatic plants, flowers, trees and other foliage should be strategically placed to invoke and inspire the vibes of your theme.
Paths - Creating small boulder or stone pathways can create a wonderland feeling and heighten the exotic, relaxing atmosphere you're creating.
Bridges - If your water features cover much of your property, you can incorporate small wooden bridges to increase ease of accessibility and add to the enchantment of your pondscape.
Lighting - This is one of the easiest water features to implement and, often, the most dramatic. With so many options - underwater, up, hidden - styles and colors to choose from, you have nearly endless possibilities for lighting your water features. Light can add entirely new dimensions to your space and even play off of existing features to create stunning visuals.
These are some of the major features you can add to any pond or backyard space to enhance beauty and help keep your ecosystem stable. With so many options and styles to choose from, you can create whatever theme and atmosphere you desire. The sky's the limit so have fun!
For more information on available water features or what might work best for your unique space, feel free to give our Laughing Waters Inc. design and build specialists a call today at 708.586.2393 or visit us at laughingwatersinc.com.
Article source:
https://articlebiz.com
This article has been viewed 1,153 times.
Article comments
There are no posted comments.