Why Composite Decking Is So Popular For Outdoor Projects
Author

Gary Rogers

Published

September 26, 2020

Word count

504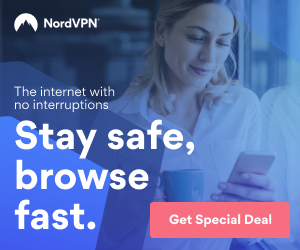 If you have been thinking about building a new deck, you want to consider composite decking as an alternative. This is often made with recycled materials and will not have originated from cutting down trees in order to get the wood. In some cases, you can get very low prices on this type of decking, especially in comparison to hardwoods that will essentially look the same. Here are the reasons why composite decking is so popular for outdoor projects that you may be contemplating doing this year.
What Exactly Is Composite Decking?
This composite material is made from a couple different products. First of all, there are wood fibers which often originate from residual lumber produced through processing trees. On the exterior, there is going to be a plastic film that will go around this material. This is either polyethylene or polypropylene. Combined together, this creates a very resilient material that is strong and stable, and is much more resilient than plastic decking. Best of all, you are going to save money by using composite decking which is easy to use when you are building a deck.
Why Do Some People Prefer This Material?
When you are doing outdoor projects, it is often preferable to use composite decking. You don't have to worry about whether or not it will be damaged because of the weather. You also do not have to worry about treating the lumber as it is made from chemical base materials. It is designed to last for decades without any type of treatment at all. Finally, this material can also be extremely light which makes it easier to work with. The only drawback is that you often have to choose a particular blueprint with premade components that all fit together. Other than that, it is a much better choice for those that are environmentally sensitive for simply want to have an exceptional deck that will require very little work or upkeep.
Are There Any Drawbacks To Using Composite Decking?
Although this type of material is very advantageous to use, there are some drawbacks to using it. First of all, it can be more expensive than standard decking. However, this is typically in comparison to standard hardwoods and not those that are the most expensive. Although it can last for decades, there is the possibility that during the chemical process of creating the decking, there could be flaws. This means it may not last for decades as advertised. That's why obtaining this from a well-known company that fully guarantees its products is the key to investing your money in this product wisely.
Most of the companies that produce composite decking are exceptional at what they do. Your job is to find them, compare prices, and place your order. In no time, your outdoor project will be completed using this synthetic material that uses a combination of chemicals and wood byproducts. If you are thinking about building a new deck, or a similar structure, consider obtaining composite decking instead of hardwood decking materials.
This article has been viewed 1,135 times.
Article comments
There are no posted comments.