Your Guide to Getting Started in the Gig Economy Through Short-Term or Freelance Work
Author

Matthew Warzel, Cprw

Published

November 24, 2020

Word count

682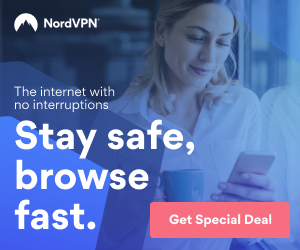 Everywhere you look these days, it seems like there's someone either starting a new business or a side gig. We all know someone who does freelance work. You might even know someone who has successfully quit the 9-to-5 rat race to launch his or her own business. We know there's a pandemic going on, but from selling crafts on Etsy to accepting freelance gigs on Fiverr and Upwork, there's never been a better time to try your hand at freelancing or short-term contract work.
With all the options available in the digital age, it's no wonder the majority of Americans are now interested in starting their own freelance businesses. There's even a term for it now: the gig economy. (That's just a fancy phrase for getting paid to do short-
term contracts or freelance work.)
Are you interested in trying your hand at the gig economy? MJW Careers can help! Short-term paid contracts or freelance work can be a great way for you to get started. Whether you're interested in becoming a business owner, starting a side hustle while keeping your day job, or simply getting some extra income through a short-term gig, keep reading for some of our favorite tips.
Critical Details
Giving your resume a refresher can be an important springboard for your new venture, so the first thing you need to do is connect with MJW Careers to talk through your plans. Everyone from ex-military personnel to corporate executives to entry-level workers can benefit from their professional resume services.
Next, if you're planning to start a new business, you should tackle a couple of critical details. One is to cover your personal assets by establishing an appropriate business structure. An LLC is a typical choice for small business owners, just make sure you file within your state's rules and regulations.
Similarly, take time to develop a business plan. Your business plan helps you firm up your strategies, steps, and goals, and it can be pivotal in helping you secure loans, grants, and other funding to support those goals. 
Also, make sure that your business is in compliance with local zoning laws and regulations. As DesignBlendz explains, a visit to your local planning office is likely in order. This is particularly important if you plan to run your business from home. Even if you're outside of what's allowed, you can appeal to get a special permit.
Day-To-Day Management
One thing that every successful person has in common: time management skills. This doesn't just apply to business owners; it also applies to work-life balance, studying, and higher education. Researchers have even performed scientific studies on it! Managing your time and your projects are one way to keep from feeling overwhelmed as a freelancer or business owner.
There are many digital tools available these days to help you manage the amount of time you're spending on your business projects. Look into the free or paid tools that are available to freelancers and business owners. Watch some online demos to compare products like Trello and Asana, which are perfect for freelancers and new business owners.
One Final Tip: Spread the Word!
One of the most important things about freelancing is that you'll need to put the word out there about your services. After all, clients can't hire you if they can't find you! Promote yourself on social media and through word of mouth to your family, friends, colleagues, and anyone else who might be interested in what you have to offer. If your budget allows, invest in some online ads. By taking time to market what you're offering, you'll get more attention from potential clients and customers.
MJW Careers wants to see you succeed, so cover your critical details like refreshing your resume, establishing a legal framework, and making well-chosen plans. Get your daily management strategies in order, and get the word out about what you're doing.
Connect with MJW Careers for more information about how they can help you reach your career goals!
This article has been viewed 1,627 times.
Rate article
This article has a 3 rating with 14 votes.
Article comments
There are no posted comments.