Why Hire a Professional Lawn Care Service?
Author

Sheryl Jennings

Published

April 27, 2021

Word count

600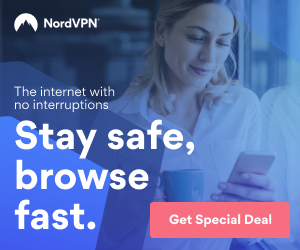 With spring here and summer just around the corner, there's always a large influx of requests for lawn care, and warm weather DIYers. When the weather gets warmer, suddenly everyone wants to whip their lawn into shape, and get their grass as thick and green as possible. However, getting your lawn healthy as quickly as possible isn't as easy as you may think. There's more that goes into lawn care than just mowing and watering. There can be some issues that need to be addressed that may have popped up over the winter, such as weed issues, dead spots in the grass, and the like. For that reason, and for many others, oftentimes people choose to hire a lawn care service. There are many benefits to this, including expertise, time, and skill, so if you don't have time to add another task to your to-do list, this may be the best option for you!
These are the most commonly cited reasons for hiring a professional lawn care service.
Lack of time: lawn maintenance and landscaping can take quite a lot of time throughout the week, if you start adding up all of the tasks that are needed in the spring and summer. When the plants start growing, not only are you dealing with lawn mowing, which can take quite a bit of time itself, but you're also dealing with weed eating, lawn edging, pruning, trimming, and more. If you truly want a nice landscape, all of those things must be done on a regular routine to keep it up- so whether it's once a week, or every other week, it's got to be done! A lawn care team can handle this faster and easier than one person can, because they have teams in place, and systems and processes to get the work done quickly and efficiently.
Consistency: consistency is key when it comes to the long term success of anything, and lawn care is no different! Just like a healthy diet, or exercise, lawns need repetitive TLC to grow lush and green! Fertilizer, regular watering schedule, mowing, weed removal, leaf removal, edging, all of that is needed regularly to maintain or grow the health of your landscape! A lawn care team that specializes in lawn maintenance will already have these products and tools needed to take care of this, and they'll be able to get your yard on a schedule that suits you, whether it's weekly or biweekly. Consistency is the key to results, so if you don't have the time, a lawn team may be the best option for you!
Expertise: Finally, one of the best things about hiring a professional is their industry experience and knowledge on the subject. Yellow patches spotted throughout your yard? They've seen it before, and they know how to fix it. Best fertilizer? Pre emergent or post emergent herbicide for weeds? They've used them all, and know which works best! When you hire a professional, there's no worries about what works and what doesn't. They do this professionally, and can handle all yard issues that come up.
There are numerous reasons why people hire lawn care professionals to take over their yard work, and it makes sense! Yard work is one of those tasks that can be extremely taxing and difficult work, especially if you don't know what you're doing. If you're not interesting in doing it yourself or you don't have the time, but you still want a beautiful yard, call a landscaping team!
This article has been viewed 963 times.
Rate article
This article has a 5 rating with 1 vote.
Article comments
There are no posted comments.