5 Simple Ways To Prepare For Going Back To Work
Author

Alexander Belsey

Published

August 17, 2021

Word count

766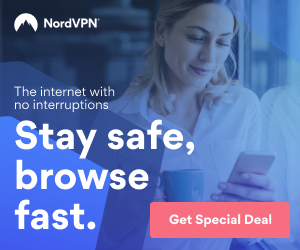 With the end of Summer looming, it is now time for many of us to consider our back to work or back to school plans.
But this doesn't have to be a difficult or overwhelming time. With a few quick preparations, you can return to your regular routine feeling refreshed, energized, and ready for new challenges!
Below, we explore five simple but highly effective ways to prepare for your return to a normal routine — whether that means at work, at school, or something else.
Get Cleaning!
Whether at home, at work, or in education, a clean physical space can also mean a clear headspace. Studies have shown that dirty or cluttered environments are more likely to be distracting and stressful — as well as unhygienic — whereas the reverse is true for clean spaces.
A clean, tidy, and well-organised space helps you to think clearly and not become overwhelmed. It can also save time, as you can easily find what you need and return it when you are done.
In advance of going back to school or work, make sure that the key spaces you need — such as in the office, the study, your car and so on — are as neat and tidy as you can make them.
The start of a new season can also be a great time to use professional cleaners, as regular cleaning helps to remove some of the common nasties that can be found around the home. These are not only unhygienic but can also aggravate existing health conditions such as asthma, psoriasis, and eczema.
Get your key spaces clean, clear, and well organised and you will instantly feel more in control!
Upgrade Your Equipment
You may have key pieces of equipment or tools that you use to make your work, home, or school life easier. Now is the time to check them, repair any issues, or replace them altogether.
This may include your phone or laptop, stationery, or even your car. There are many recycled or 'pre-owned' items that are budget-friendly, and it can also be an option to take items to be repaired or maintained. Choose an option that suits your budget, and invest in the most helpful things that you can afford.
Having equipment and tools that you can rely on will make the day run smoother and with fewer interruptions, helping you be more productive and efficient as a result.
Refresh Your Goals
The start of a new season is the perfect time to revisit and refresh your goals. These can be work targets, desired grades, wellness goals, or even projects that you want to get done around the home. The choice is yours.
What is important is assessing whether these goals are still relevant and exciting to you. If they are, it is a great time to come up with an action plan of how to achieve them. If not, now is the time to create some new goals that you find inspiring and positive.
Studies show that we make the most progress on goals that are specific, measurable, and achievable. They should be enough to stretch us, but not so distant that we feel overwhelmed or disheartened before we even begin.
Break down bigger goals into smaller steps that are achievable on a daily or weekly basis. Check in regularly on your progress, celebrate even the small wins, and you will be well on your way to achieving what you want!
Be Prepared
A new season is a great time to prepare anything we can in advance. From getting ahead on deadlines, meal prepping something healthy — such as foods that are excellent for brain health — checking your travel route in advance and more, making time for preparation saves you time in the long run.
Make Time for Fun
At a time when many of us are saying goodbye to our Summer holidays and relaxing days at the beach, it may seem a strange tip to suggest having fun. But experts agree that we are at our most productive when we are also well-rested and positive!
A great way to achieve this is by scheduling time for fun and relaxation in the same way that you would schedule a work appointment or deadline. Whether it's dinner with friends, a catch up with a loved one, a day out, a beloved hobby, or even just resting and recuperating — be sure to make time for it.
Having something to look forward to can make all the difference, so when making your schedule for the new season, incorporate some fun time and watch your productivity soar as a result!
This article has been viewed 1,296 times.
Rate article
This article has a 4 rating with 20 votes.
Article comments
There are no posted comments.