Basics of Email Etiquette
Computers & Technology → Email
Author

Lydia Quinn

Published

August 3, 2009

Word count

449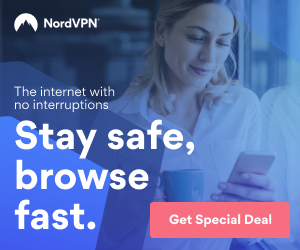 While writing an email, you should write in the manner so that the customer finds you trustworthy and confident in working with you. Mentioned below are some basics of email etiquette:
SUBJECT: Field
Subject is a field which is the first thing seen by the customer, looking at it the customer determines whether he wants to open the mail or not. Typing errors, too short messages or all capital letters can give the impression that the mail is a spam.
Level of Formality
You should first analyze your business relationship with your customer before deciding on the level of formality. If your relations are totally formal and nothing personal, then the email should be extremely formal and so on. Don't get too personal or friendly with new business associates via email, this can cause people to think you are unprofessional.
Addressing
Once again, judging your level of relationship you should decide how to address the client. If you are mailing him for the first time, then you should address them with Hello Mr. John, Hello Dr. Paul or Dear Anna.
TO:, From:, BCC, Cc fields
In the TO: field, write he full name of the person you are sending to as formal like Paul B. Smith. In the FROM: field, write your full name like Anna A. Jones not as anna a jones. BCc: this is used when the same message is being conveyed to a group of people who have never been in any business association before and you wish to keep the other email addresses private from one another. Cc: this is used to convey the same message to people who are a part of either the same or some other business association before.
Formatting
Avoid formatting in your business mail. Do not use extraneous fonts. The more formatting you do, the more chance you have of the mail being labeled as a spam. Try not to use bold, italics or underlined very much.
Attachments
Do not send large attachments, or if they must be sent, consider uploading the attachment to a service like YouSendIt and providing them a link to download the file at their leisure instead of forcing them to download the file when they get the email. You'll also want to consider if the person has the proper software to view or run the attachment. Provide details on what is needed to view or run the attachment, if needed.
Shorten Your Replies
Your replies should be short, to the point and courteous. Prolonged conversations tend to create misunderstandings.
Short Signature files
Your signature should not be more than 6 lines. It should contain your company name, slogan, phone number, web site address and physical address.
This article has been viewed 1,390 times.
Rate article
This article has a 5 rating with 1 vote.
Article comments
There are no posted comments.