The Advantages and Disadvantages of Monthly Auto Insurance Payment
Author

Angel Oscar

Published

November 17, 2010

Word count

506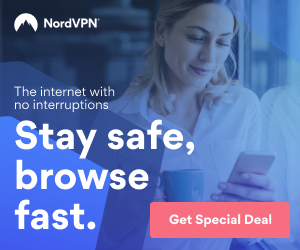 The saying that you should look before you leap is a fact that is also applicable in securing auto insurance policy for your car. It is necessary that you painstaking consider how much you want to commit to it before you purchase the policy. In addition to this is to really consider the benefits that you want to get from the policy and the coverage that your car require. If you fail to do this initial plan you may have difficult time paying the periodical premium.
In a situation whereby you have financial constraint, monthly payment may be your best choice. This could be paid with your credit card or your bank account.
In case you are a lower income earner. The wise thing to do is to calculate all your monthly bills that you cannot but pay. These are bills like electricity bills, water bills and others. Just include your auto insurance payment. In this way you can conveniently settle your policy payment with little or no stress.
As a statement of fact when you want to pay the total cost of the coverage at once you monthly income may not be able o handle. This is because auto insurance policy is sometimes expensive. So the major reason for preferring monthly payment is to meet up with monthly budget. So the decision is yours depending on the size of your monthly income.
On the other hand the monthly payment cumulatively is more expensive that you pay the lump sum. The scenario is just like when you pay for an item on retail basis or you purchase it on wholesale basis. The wholesale price is always cheaper. But when you consider your income level it is possible that the monthly payment will support your cash flow
It is in your best interest having known that you may prefer monthly payment to ask for how much is their monthly rates. This will help you to really know how much you are adding to your monthly budget. It is a very good idea to ensure that you don't conclude on the first insurance firm as a place to pick your car insurance policy. You can go ahead to compare them.
It is not enough for you to have a car insurance. There area things that are necessary for you to be aware of and one of them is knowing the coverage you can get with the benefits you can obtain from it. Always be aware that as a car owner the requirement of the law is to have coverage that will cover you, your and passengers if any in case of any misshapen or accident.
The number of auto insurance companies is unlimited and their rate varies depending on the coverage you would want to have and the benefits you enjoy. Internet had also made issue of comparing insurance quotes very easy. So it is left for you to take pain to do through work to ensure that you get minimum rate for better coverage and benefits.
Angela Oscar is an internet researcher that has special interest in auto insurance. For additional helpful information on The Best Direct Car Insurance Tips . You can Click Here. You are allowed to use this article on your site provided the link and the resource box are left intact and click able
Article source:
https://articlebiz.com
This article has been viewed 1,707 times.
Article comments
There are no posted comments.