What Makes A High Risk Driver
Author

Elliot Bigman

Published

December 28, 2010

Word count

587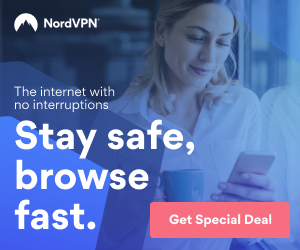 From the mountains of North Carolina to the beaches of Florida, high risk drivers seek insurance quotes to fit their car, truck, SUV, boat or recreational vehicle. There are many reasons why a driver may be classified as a high risk driver in the world of insurance. Sometimes it's the driver and sometimes it's the vehicle that causes one placement in the high risk pool.
The most apparent reason is what we often think of first -- a driver has a dwi, dui, or has repeated moving violations or accidents on the driving record. But there are many other reasons a person may be classified as a high risk driver.
Being found to have either no insurance or inadequate insurance coverage will put a motorist in a high risk pool. It is seen as unreliable to be without proper coverage, so this can easily change a person's status.
Adding a luxury car or other high priced vehicle can also alter one's status to that of hard-to-insure driver, even though an individual may not have had difficulty in the past. Luxury vehicles come in all styles, but are characterized by special amenities that are costly to replace, should claims be made. Parts for these vehicles may be hard to come by and expensive. The same can be said for high priced vehicles of any kind, be they sport utility vehicles, vans, coupés, sedans, station wagons, hatchbacks, roadsters, light trucks, etc.
When people insure vehicles that are "souped up" to have increased power, they pay a higher premium when they receive this designation. While many souped up cars are expensive vehicles, many people modify very low priced cars to find themselves also in a high risk category also. The type of modification may impact whether or not one is placed in a high risk pool. Insuring high performance sports cars also puts insureds in the high risk category. Cars that have been artistically modified may be seen as higher risk as well, as bringing the car back to its artful condition in the event of damage can often be both expensive and difficult.
Drivers of motor homes also find themselves in a hard-to-insure high risk pool. Additional skills are needed to safely drive a motor home and the damages tend to be greater when incidents do occur.
Speed boats are certainly high risk crafts, and many different kinds of water craft share this designation. In addition, 4 wheelers, ATVs and similar recreational vehicles are often considered high risk. In addition, motorcycles are seen as more high risk, especially some particular makes and models.
In addition, the driver's age plays a big part in the high risk equation. Those who are over 65 years of age are classified by their insurance companies to be high risk drivers. Teen drivers are in the most high risk pool of all. When teens drive modified or luxury cars, or have had a dwi or dui, they are considered to be a supremely high risk in the eyes of insurance companies. Individuals under 25 are considered to be high risk drivers.
As readers can see, there are many reasons one may be in a high risk drivers pool. We know that getting an insurance quote for your car, boat, motorcycle or recreational vehicle can often be a challenge, so agents in NC and FL stand by to assist you with all your questions. Contact us and receive helpful insurance information today. We are here to serve you and your insurance needs.
Elliot Bigman is a leading insurance agent with ncflhomeautoinsurance.com and Direct Marketing Associates, an award winning insurance agency serving North Carolina and Florida.
Elliot has been providing home, auto, commercial and health insurance plan information for individuals and employers for over twenty years. Call Elliot at 800-226-0092 in North Carolina or 800-330-5583 in Florida or visit www.ncflhomeautoinsurance.com for rates and information.
Article source:
https://articlebiz.com
This article has been viewed 1,565 times.
Article comments
There are no posted comments.