Find the Best Free Comedy in Los Angeles
Author

Sean Green

Published

March 2, 2011

Word count

731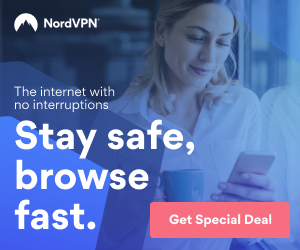 A free lunch can be hard to find, especially if you are short on cash. But you do have some entertainment options when it comes to free comedy. You can find lots of stand up comedians in Los Angeles at free comedy shows throughout the city. But, where should you go? Who should you see? Where can you find the funniest comedy shows in LA?
With free comedy, you get what you pay for, just like anything else. The LA comedy scene has tons of talented stand up comedians who are constantly looking for new venues and audiences to perform in front of. While you can find plenty of funny video clips of stand up comedy online, nothing beats attending funny shows in person.
When looking for free stand up comedy in Los Angeles you'll have the most success if you stay away from the traditional comedy clubs. Finding free stand up comedy at the major clubs like the Improv, the Laugh Factory or the Comedy Store isn't easy. Stand up comedians frequently perform comedy shows in LA at bars, restaurants, theaters, backyards and other unlikely venues. Casey's Bar & Grill, Westwood Brewing Company, Independent Theater, Hollywood Studio Bar & Grill and 3 Clubs are all places where you'll find Los Angeles comedians performing free comedy on a weekly basis. These locations have free stand up comedy and no drink minimums which add up to an affordable night out. These non-traditional locations can be better because you'll find intimate environments where the comedians interact with the audience more.
Los Angeles comedians are everywhere and finding ones that make you laugh is the key to your free comedy experience. Kyle Kinane is a well known stand up comedian who is well respected in the LA comedy scene. Kyle delivers funny shows on a regular basis. He has opened up for Patton Oswalt across the USA and recently introduced a comedy cd out 'Death of the party'. You can find him at one of the many free comedy shows in LA as one of the top names when it comes to Los Angeles comedy. Johnny Pemberton, another rising celebrity in the LA comedy scene, is definitely someone you check out when he's not hosting his show MEGADRIVE on MTV. Johnny is one of the Los Angeles comedians doing free stand up comedy on a regular basis. It is even possible to find established, successful stand up comedians like David Koechner performing free comedy shows in LA. David often appears in Will Ferrell films and is best known for his role as Champ Kind in Anchorman. Part of watching comedy in Los Angeles includes having an opportunity to watch David Koechner perform new characters at one of the many free stand up comedy shows in LA.
Not all free comedy shows in LA are worth your time. Avoid open mics, unless you know that one of your favorite stand up comedians is performing. Open mics can be disappointing because of some of the less experienced stand up comedians use them to work on new material. Tuesday night is a great opportunity to find free stand up comedy at the Westwood Brewing Company where you can find some of the funniest comedians in Los Angeles. The Independent Theater downtown also has a Tuesday night show with some nationally known stand up comedians who perform free stand up comedy in the unique setting of a movie theater. While Monday night is usually known for football, in the LA comedy scene it is also the same night where you can see the popular free comedy show 'Tiger Lilly' at the Hollywood Studio Bar & Grill. A show that has great free comedy, combined with a personal fun environment is 'The Comedy Garage'. Stand up comedians living together as roommates starting hosting a monthly free comedy show in their garage in Burbank. Half house party, half comedy club, 'The Comedy Garage' is a great place to see free stand up comedy and meet some of the best comedians Los Angeles has to offer.
Regardless of whether it is garage, movie theater or bar & grill, there are tons of places where you can see free comedy in LA. Free comedy have frequent changes to their dates and times, so be sure to confirm with the location that the comedy show is still on for the night before heading that way.
This article has been viewed 2,324 times.
Article comments
There are no posted comments.