Stand up comedian funny podcasts are dominating Internet radio
Author

Sean Green

Published

April 18, 2011

Word count

673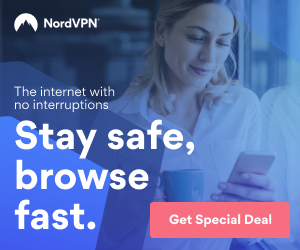 Instead of listening to commercial packed terrestrial radio, fans of talk radio are turning to the Internet to get original content from some of their favorite comedians in the form of podcasts. Easily transported on an iPod or smart phones, podcasts can be enjoyed in virtually any setting. Free comedy podcasts rank very high and often set records when it comes to digital download totals and are helping to revolutionize how people define the term radio.
Ricky Gervais was a pioneer when it came to producing podcasts. Gervais' podcast started out as a free comedy podcast offered through the Guardian Unlimited, and quickly rose in popularity setting a Guinness World Record for the most downloaded podcast in 2007. Ricky Gervais does his comedy podcast alongside Stephen Merchant and Karl Pilkington. The Ricky Gervais podcast covers a plethora of topics from the World Cup, to sociology, to the interesting mind of show boob Karl Pilkington. The comedians' podcast was so successful that in 2010 HBO adapted his comedy podcast into an animated show, the first of its kind, now entering its second season. If you are looking for a stand up comedian's podcast to fill your Internet radio demands make sure to check out Gervais' 'The Podfather' series.
Kevin Smith is a stand up comedian known for directing feature film comedies like Clerks, Dogma and Jersey Girl. Seemingly frustrated by making films in the studio system, Kevin Smith decided to focus his energy on creating comedy podcasts for his Internet radio network SModcast. SModcast is home to a plethora of free comedy podcasts available for download, many of them ranking very high on iTunes for their specific category. The SModcast is not only a comedy radio network, but also home to the SModcastle the world's first live podcast theater where many of the podcasts are recorded. For a great example of comedy radio listen to Kevin Smith and Ralph Garman in their new podcast series 'Hollywood Babble On', one of the best podcasts of 2010 according to iTunes.
Greg Fitzsimmons is one of the stand up comedians who has parlayed his Howard Stern appearances into his own comedy radio show on Howard Stern's network. Adding to the Howard Stern radio show, Greg decided to start his own comedy podcast aptly titled Fitzdog podcast. The Fitzdog podcast is racking up large number of downloads as Greg interviews his fellow stand up comedians and celebrities of note. If you are looking for a great example of stand up comedians doing comedy radio make sure to listen to the recent Fitzdog episode with guest Ray Romano.
Adam Carolla is one of the leading producers of comedy podcasts. Since releasing his first episode in 2009 of the Adam Carolla podcast his show has become a staple of comedy radio and frequently the most downloaded of all comedy podcasts. iTunes recognized the Adam Carolla podcast with their Best Podcast of 2009 award, a year in which he racked up a staggering 40 million downloads. Adam Carolla's free comedy podcasts were so popular he was racking up thousand of dollars in bandwidth charges, before he brought in some limited advertisements to offset the costs. His ACE broadcasting network is home to not only his comedy radio show, but a whole network of Internet radio shows ranging in subject from home repair, parenting, sports and pop culture. A must listen to when it comes to comedy radio make sure to check out The Big 3 podcast on the ACE broadcast network.
Comedians and their comedy podcasts have firmly established a place hold in America's listening schedule. As the Internet continues to become more portable and more accessible, we may be witnessing the end of terrestrial radio. Why would you need a giant radio antenna to broadcast an FM or AM signal when you can just as easily download a podcast from one of your favorite comedians that is uncensored, on demand and often with little commercial interruptions? The comedy podcasts created by stand up comedians are dominating downloads and are here to stay.
This article has been viewed 2,747 times.
Article comments
There are no posted comments.