Los Angeles Stand Up Comedians on the Move
Author

Sean Green

Published

March 30, 2011

Word count

784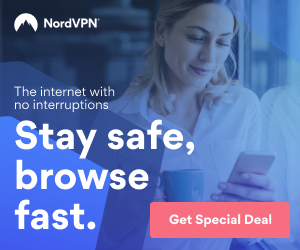 Looking for a great place to find thousands of aspiring stand up comedians? Los Angeles is it. We all know the established stand up comedians like Louis C.K., Chris Rock and Jerry Seinfeld, but there is also a roster of stand up comics rich in talent who are about to break through. This helpful guide highlights the up and coming comedians of the LA comedy scene, so you can go out and experience them live before their big break.
One stand up comedian moving up fast is Kyle Kinane. Kyle won't be among those who are viewed as an up and coming stand up comedian much longer. He's already taped an episode of Comedy Central presents that is set to air this year, and spent the entire summer touring as an opening act for Patton Oswalt. A fixture in the LA comedy scene, Kyle originally started performing stand up comedy in Chicago before making the journey west and establishing himself as an LA comedy star. One of the most consistent comedians in the business, if you are looking for some good laughs check out his debut cd 'Death of the Party'.
Other cities around the country contribute to the Los Angeles comedy talent pool. Chicago native Jon Huck is also making huge inroads in the LA comedy scene. When he's not doing comedy shows in LA, he can be seen appearing in national commercials or being a guest on any number of comedy radio shows. Jon Huck has a free wielding self deprecating style and has performed at almost every Los Angeles comedy show. If you are looking for some funny video clips of Jon Huck, make sure to check out his Live at Gotham appearance that aired on Comedy Central.
Boston comedians are also having an impact in the LA comedy scene. A female from the Boston area, Danielle Stewart is a stand up comedian making waves in the Los Angeles comedy world. Two words come to mind when describing Danielle Stewart, sexy and funny. Danielle isn't afraid to tackle taboo subjects on stage, and often discusses her sobriety and her sex life on stage. When she isn't performing at one of her funny shows around town, Danielle is often making funny video clips for her popular video blog 'It's Just Sex'.
Like Danielle Stewart, Shannon Hatch is originally from the East Coast who has been performing comedy in Los Angeles for years now. Plenty of comedians fancy themselves as pop culture experts, but Shannon Hatch's ability to skewer reality show stars is truly unique. Comedians sometimes have trouble finding their voice, but Shannon's dialed in with her snarky style. Shannon has plenty of funny video clips on the Internet, including a hilarious video where she receives her first bikini wax, don't worry it's safe for work.
Cornell Reid was recently nominated by Punchline Magazine for the funniest Twitter (@corneezy). If you think his tweets are funny, then you have to experience him live at one of his many Los Angeles comedy shows. A NorCal native Cornell Reid has been bringing his relaxed style to comedy shows in LA for years now and his performance reminds you of the funny guy at the lunch table in high school. Cornell Reid is also one of the founding fathers of the Comedy Garage, a legendary underground Los Angeles comedy show and house party where comedians come to perform live in a garage.
Paul Danke is a growing fan favorite in the Los Angeles comedy circuit. Paul Danke performs at the hippest underground shows for comedians, shows like Tiger Lilly, Holy F!@k and 12 Shiny Nickels. Paul Danke trained at the prestigious Groundlings comedy theater, and his fun campy style is what you think of when you think comedy in Los Angeles. Paul Danke is making a name for himself nationally with his popular tweets often featured by Witstream, a service by comedian Michael Ian black which highlights the funniest tweets.
Nick Rutherford made a huge impact with his funny video clips he created by his sketch comedy group Good Neighbor. While many people may know Nick from his sketch comedy group, his work as a stand up comedian should not be missed. Nick's adventurous act outs and razor sharp insights having him performing all over the LA comedy circuit.
New comedians are constantly moving to the city and adding to the ever expanding talent pool of stand up comedians based in Los Angeles. The Laugh Factory, the Comedy Store and the Hollywood Improv are all great places to go and check out these fresh faces as well as see some more established acts.
This article has been viewed 2,918 times.
Article comments
There are no posted comments.