Free comedy – The Smartest Way to Locate the Funniest Video Clips Online
Author

Sean Green

Published

April 18, 2011

Word count

711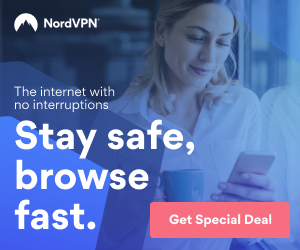 The best place to share a funny joke is on the Internet. Instead of knock-knock jokes and one liners people on the Internet enjoy sharing funny video clips. Quick, free and often times hilarious there are plenty of places to that end up hosting funny video clips online. Free comedy is everywhere on the Internet, and this helpful guide will show you the easiest and most reliable places to watch comedy online.
If you are trying to locate funny video clips from today's hottest comedians, Funny or Die should be one of the first websites you visit. Funny or Die was started by comedian Will Ferrell and his partner Adam McKay through their Gary Sanchez production company. Funny Or Die separates itself from other funny video clip hosting sites by the way it lets people rank the videos, get enough funny votes and the video will be immortalized get enough die votes and the video will be sent into the "crypt". Another way Funny Or Die separates itself with it's free comedy is the number high profile comedians it gets to contribute. The videos with lesser known names are often by Los Angeles comedy improve teams and sketch groups. If you need a quick laugh, check out Funny Or Die's very first funny video clip, the Landlord staring Will Ferrell.
The Upright Citizens Brigade had its beginning as a sketch comedy troupe consisting of comedians Matt Besser, Amy Poehler, Ian Roberts and Matt Walsh. The troupe of comedians eventually went on to star in a television show on Comedy Central that lasted for a few years. Their website UCBtheater.com is the home of the Upright Citizens Brigade, an improv comedy school, a comedy theater and host to some of the funniest video clips online today. As LA comedy students perfect their craft they also pump out funny video clips that can to be distributed online. Additionally the founding members often times contribute their own comedy, often times creating materials with the in house troupes in the LA comedy scene and NY comedy scene. If you are looking for a funny video from the Upright Citizens Brigade check out the LA comedy group Cream and their video 'We Got Your B-Roll'.
The Onion is now a top location for funny video clips on the Internet. From college press publication, to premier destination to watch comedy online The Onion has come a long way. Like a traditional newspaper the Onion covers all aspects of the news, sports, entertainment and politics. Their satirical videos are one of the most downloaded free comedy clips online today. Great production quality makes The Onion's funny videos almost indistinguishable from an actual news broadcast. The Onion.com's video clips have become so popular online it has spawned a new show for Comedy Central called Sports Dome, focusing on their sports related satire. If you need a hilarious link to watch comedy online check out 'Sick Girl Fulfills Dream of Heckling David Wright'.
Your first choice for funny video clips online may be YouTube. However with YouTube's massive collection of free comedy, it's tough to sort through what comedy videos are worth checking out. Instead I would recommend checking out Youtubefunnyvideoclips.com, which picks the best free comedy on YouTube so you don't waste all day searching for funny videos. Their webpage is updated daily and is a good place to check out funny videos that will be going viral. Comedians aren't the only ones creating funny video clips online, many of the greatest funny videos are created through unintentional comedy. One funny video that kept me laughing, is simply titled 'Women Falls into Fountain while Texting'.
Many times word of mouth is the easiest way to find a great free comedy video. Through email and social networking funny clips are passed around from person to person, often creating a buzz drawing more attention and more views until the funny video clip reaches a saturation point with millions of views. But if you want to be a head of the game and are looking to watch free comedy online make sure to stay up to date with Funny Or Die.com, The Onion.com, UCBtheater.com and Youtubefunnyvideoclips.com.
This article has been viewed 3,117 times.
Rate article
This article has a 5 rating with 1 vote.
Article comments
There are no posted comments.