Maintaining Niche Relevancy When Building a List
Computers & Technology → Email
Author

Tj Philpott

Published

July 13, 2011

Word count

507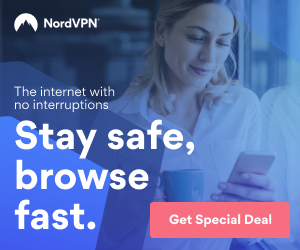 Building a list offers great advantages to anybody who works online because it can help you build a profitable business quickly. To get the best results when you build a list however you must be mindful of the niche you are working. If your efforts or strategies reflect little or no relevancy to the market you are targeting much time and energy will be wasted!
Here are 3 key areas niche relevancy must be maintain as you build a list in order to attract ONLY those who have an interest in what you do!
The Content You Use
Any promotional content or even information you may circulate to help develop your brand must maintain a clear connection to your niche. Failure to do so will only attract the 'wrong' traffic making it more difficult for you to build a list that is responsive. At every turn and in every way whether on social network sites, writing articles, posting to your blog or even guest blogging, you want your content to be relevant to your business. If what you say or publish does not connect well with the niche you are in it will only be a waste of your time and effort!
Gift Offer
Here too relevancy to the niche you are targeting must be maintained in terms of the gift you offer. In addition and just as important you want your giveaway to serve a purpose and be of use to the recipients. There are plenty of inexpensive or even free manuals or software that will more than do the job. Simply remember to be sure they relate well to the your market and serve a purpose for people. If your concentration is landscaping if would be ineffective to offer cooking recipes or dog training instructions.
Have a Site Worth the Visit
Some schools of thought offer that having a website is not a necessity when you build a list since all you really want is the contact information of others. On the other hand having a site offers more legitimacy to you and helps prevent giving off the impression you are merely a spinster. For anybody who works online the only list worth having is a responsive one and if you are dismissed as less than credible people will likely ignore your emails!
Building a list is highly suggested for anymore who works online since it offers a 'fast track' to building a profitable business. On the other hand if the efforts you invest to build a list do NOT clearly reflect the niche you are working much time and energy will be wasted! The traffic you accumulate as a result will be unfocused thereby lacking interest in what you do. There are really only 3 key areas that should be of concern when you build a list that need to display a clear connection to your niche and these are reviewed above. By staying relevant in these areas, the people you attract will be more targeted while possessing a greater likeliness to make purchases from you!
This article has been viewed 1,009 times.
Article comments
There are no posted comments.