Work Smarter Not Harder – Build a List
Computers & Technology → Email
Author

Tj Philpott

Published

July 15, 2011

Word count

540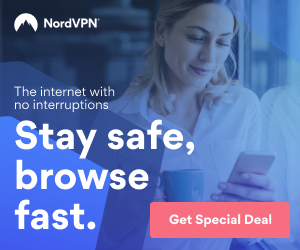 Taking the time to build a list is well worth the effort for anybody who works online since you are actually making more efficient use of your time. On the surface to many it would seem that list building is really an extra effort but this is not the case. In fact this is a strategy that will ultimately help you to get much more out of your traffic generation efforts therefore allowing you to work smarter and not harder. The advantages however are even wider ranging than that!
Here are 5 benefits anybody who works online will experience from their list building efforts making this a VERY compelling strategy to implement!
Recycle Traffic Generation Efforts
Anybody who works online know how much time and effort goes into generating traffic so it only makes sense to make the best use of it. Most visitors leave your site and poof, they are gone forever. Capturing their email address allows you to stay in contact with them in hopes of selling them another day!
Cut Marketing Costs
Driving people to your site can also cost you money depending upon the strategy you use but list building decreases this need. If you also consider that time is money, which it is, you are decreasing the need to use as much of that as well by easily contacting people through email.
Create Loyal Following
Building relationships is extremely important if you want to grow your business and this is something that can be done easily through repeated email contacts. Here too having access to people through email marketing affords you the opportunity to be more casual since you know you will be in contact with them again. This opens the door to establish a more relaxed atmosphere that leads familiarity and trust. This breeds loyalty which is infinitely more valuable than a one time sale and harder to come by!
Time Management
As previously mentioned being able to connect with a number of people who have already shown an interest in what you do is a tremendous time saver. As anybody who works online will tell you 2 things they always need more of is targeted traffic and time. Well it just so happens list building addresses both of these issues!
Improve Promotional Effectiveness
Having the opportunity to build relationships as spoken of earlier does in fact help develop loyalty amongst list member! What this also eventually does for you is increase your marketing effectiveness with them. Who would you rather make a purchase from a complete stranger or someone whom you have a little more trust in? Making a sale without as much effort is something anybody who works online would most certainly appreciate!
Taking the time to build a list is something anybody who works online needs to seriously consider. This strategy not only makes MUCH better use of your traffic generation efforts but also in addition offers other advantages. The 5 benefits you can experience from list building as discussed above all focus on improving not only business efficiencies but effectiveness as well. As anybody who works online will tell you, whenever there is the opportunity to work smarter and not harder, you seize it! This particular strategy is certainly one of those opportunities!
TJ Philpott is an author and Internet entrepreneur based out of North Carolina.
For more tips about why and how to build a list and to also receive a free instructional manual that teaches valuable niche research techniques for your online marketing needs simply visit:http://affiliatequickstart.com/
Article source:
https://articlebiz.com
This article has been viewed 984 times.
Article comments
There are no posted comments.