SUV's in Vancouver
Author

Mike Nomura

Published

November 5, 2011

Word count

649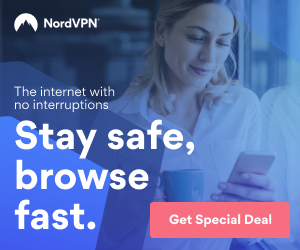 Sport utility Vechicles (SUVs) have increasingly grown in popularity from the late 1990's and early 2000's. Manufactures classified the type of vehicle quite closely to a station wagon with the difference being the SUV was built on a light-truck chassis. SUVs are usually equipped with 4-wheel or off-road capabilities making them an ideal vehicle for getting through hazardous winter weather conditions or routes of the beaten path. They are often capable of towing and excellent for roof top storage.
They have always been seen as ideal family vehicles due their large seating and storage capacity, not to mention the safety of being in a larger vehicle as well as having a raised up view of traffic on the road. From taking the family on a long summer vacation road trip or weekend getaways up in the mountains for some winter skiing, or just carpooling kids and friends to school events or regular sporting activities, the advantages of having the flexibility a sport utility vehicle for the family are clear.
Even for those not having to pack the kids up, sport utility vehicles are ideal transport for the outdoorsy folk or adrenaline junkies. Individuals who run their own businesses, real estate agents for example, are also getting excellent use out of the extra storage space for their day-to-day comings and goings. In or out of the city, the vehicle is well equipped and sized to navigate the open road or the tight confines of the city streets all while providing the essential aspects of what you expect from this type of vehicle.
The real advantage of this class of vehicle is the flexibility they provide both in terms of use but also capability in nearly all conditions. Whether it is taking the whole family and all their gear for a weekend trip into the wilderness, running errands around the suburbs for business or going out for a elegant night out on the town, the SUV seems to fit well in all circumstances. Weather conditions make a turn for the worse as often is the case during the winter in Vancouver, it no problem for these durable vehicles that can get where you need to be safely and comfortably without worry.
With all their virtues, SUVs have seen a decline in their popularity in the past few years due to higher oil prices and a declining economy. Manufacturers have responded to the main criticism, fuel efficiency, by tweaking the concept slightly but keeping the core aspects of what made this vehicle class so popular in the first place. Crossover SUVs have become quite popular as they use an automobile platform that translates into lighter weight and better fuel efficiency but keeping the high passenger and storage capacity. These more compact vehicles wont provide the enormous 8-passenger seating of some of the larger sport utility vehicles but will still give enough room to fill with the family and keep everyone comfortable. It is a happy medium and ultimately another option for consumers looking to buy into this vehicle class at a more affordable price; however, not necessarily sacrificing the advantages of the traditional SUV.
In a city like Vancouver where the great outdoors and mountains are very accessible for the very urban environment, the SUV really seems to find itself at home. Its versatility matches the lifestyle quite well and especially now by moving into the crossover and hybrid concepts. If you are visiting Vancouver or living but not outfitted with an SUV, rent one from Pacific Car Rentals and see just how well this vehicle getting you and your family around the city and into the surrounding mountains and wilderness with easy and without worry. Pacific Car Rentals offers a wide rang of vehicles in this class from the large 8-passenger to the compact fuel-efficient vehicles. Whatever your requirements and budget maybe, Pacific Car Rentals has the right vehicle for you.
This article has been viewed 1,441 times.
Article comments
There are no posted comments.