Creating a Peaceful Place – Simple Stress Reducing Technique
Self-Improvement → Stress Management
Author

Jessica Tanner

Published

April 10, 2012

Word count

502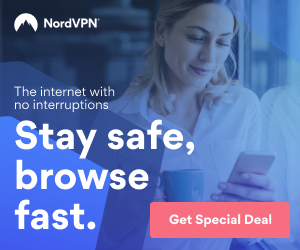 Creating a Peaceful Place – Simple Stress Reducing Technique
This imagery exercise is a useful technique to use whenever you feel stressed out and just need a break to quiet your mind and find a moment of peace. In this type of exercise you will use your ability to visualise to create beautiful pictures in your mind. You will also make use of your other senses to fully experience the environment in every way that you can. So if you are feeling like you crave for a couple of seconds to calm your mind and body, you can try this easy and guided meditation exercise.
Take some time out of your day to work with this meditation technique. Do this exercise for 10 minutes or more if you feel like it. Find a peaceful location in your house to practice your meditation and be sure that no one will interrupt your meditation practice for these 10 minutes. Also make sure that there is nothing distracting around that could steal your focus.
So choose a comfortable posture either sitting up or lying down and take a couple of seconds to settle. When you feel calm and ready to start you meditation, close your eyes and take 3 deep cleansing breaths to blow out negativity and stress from your mind and body.
Meditation Technique:
Imagine yourself lying or sitting in the middle of a green garden. This stunning garden is filled with tropical plants and flowers, which are all around. Imagine yourself looking around at the different plants and detecting every type, shape and colour. Be interested and exited. Let the beauty of this garden awe and overwhelm you. You feel so amazed of the wonders of the earth. Feel free and completely happy, and try to really allow yourself to feel cheerful. Just enjoy the moment.
Now imagine that you are hearing the sounds of this tropical garden. What do you hear? pay attention to any sound like the wind in the trees and plants, the sound of exotic birds nearby, other animal sounds, etc. Really use your imagination and do not focus on selecting the correct sounds for this garden but simply go with what feels good and soothing. So if you begin to hear running water, frogs or rain, allow it to be part of your garden, as long as it makes you relax and feel calm.
Now you must work with the rest of your senses. Now sense the sensation of the plants. Feel the smoothness of the leaves and the dryness of the soil. Imagine yourself toughing different things in the garden and noticing the different sensations. Try to smell the smell of this natural environment. Notice the freshness in the garden and let it fill you with delight and serenity.
When you are ready to leave this beautiful mind creation and return to your day, start by moving your arms and feet and then slowly open your eyes. Let the feeling of relaxation stay with you for the rest of the day.
This article has been viewed 1,706 times.
Article comments
There are no posted comments.