Elements of an Easy, Safe Modern Living: Medical Alarm and Other Advanced Products for Seniors
Author

Stefanie Jeanne

Published

October 7, 2012

Word count

707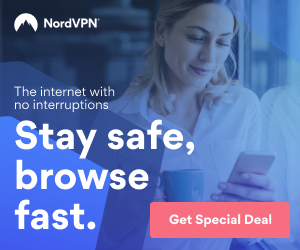 Aside from the more common senior-targeted products such as the medical alarm and other medication-related automatic dispensers, there are several other products that can help you ensure a happy, safe modern living for your aging parent.
Apple's iPad: well, aside from being a highly popular gadget, Apple's iPad (the touch-screen tablet computer that has revolutionized and pumped new vigor into what used to be a lack-luster market) has also been found by researchers in Tokyo, Japan to be particularly very helpful for seniors. The iPad is so easy to use, and its interface is highly intuitive—even people with no prior experience with computers can delight in using the tablet. With currently hundreds of thousands of applications that can be downloaded on the iPad, the functionalities of this tablet computer are further extended—there is practically an application out there for everything a person might need, and there is a category of apps that are designed specifically for the usage of seniors.
Automatic medication management: a common challenge for seniors is the increasing difficulty in managing a growing number of daily maintenance medications. The situation is serious enough (any simple mistake in taking the wrong pill or taking the right pill in incorrect dosages could mess up a senior's fragile physical constitution) that it has warranted many products that provide assistance in this area. One such product is the E-pill Cadex 12 Alarm Medication Reminder Watch and Medical ID. Yes, it is a digital watch with so many other useful functionalities designed to help the senior to always do the right thing when it comes to medication. Wearing the E-pill Cadex 12 watch means the senior can keep tabs of which medicine to take at what time of the day—its alarm reminder is easy to program and can accept up to 12 medication alarms a day. Not only that, the watch's face also displays the name of the pill to take. It also serves as a medical ID, which allows the user to store vital medical information such as existing allergies, blood type, phone numbers for health insurance, and existing medical conditions—such information can be very handy in the event of an emergency.
"Talking" devices: "talking" devices are gadgets or tools that inform the user audibly. Such devices are especially useful for seniors whose sense of vision is diminishing or at least not as sharp as it used to be. A good example of such a talking device is a digital talking thermometer—the good ones can "say" the temperature reading while providing a clear visual display. There is also a Talking Rx Prescription Reader, which is basically a self-contained unit that records the patient's prescription instructions (as provided by the caregiver, doctor or pharmacist), and all the user has to do is press a red button to listen to the recording. This "talking" functionality is also extended in certain devices in the kitchen—there is a talking microwave oven, for example, that features a speaking countdown timer to ensure accurate timing for any possible purpose.
Grip extension tools: accidental falls is becoming increasingly common among seniors, and one good way to avoid it is by giving seniors the option to not physically try too hard. This is where products like the Ettore Grip 'n Grab comes in—by extending a person's reach, seniors would not have to stand on a stool in order to get to hard to reach places in their house. The grabber features a pivoting rubberized head, and gripping can work both ways—it can be used to get things in high location, as well as pick up things from the floor (if bending down is difficult for the senior).
Medical alarm: as we've said, this is a device that is simply a must-have for all seniors, especially for those who live alone. A personal alarm device—wearable as a bracelet of necklace pendant—makes it possible for the wearer to get instant help in the event of any emergency, medical or not.
Thanks to the countless advances in technology and the innovation of product designers, there are many products available in the market now that significantly extend a senior's capabilities and help ensure their safety.
This article has been viewed 4,441 times.
Article comments
There are no posted comments.