The 64-dollar Question for Seniors: Is Social Networking Good for You?
Author

Stefanie Jeanne

Published

November 11, 2012

Word count

745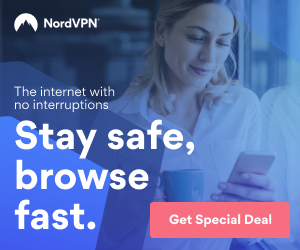 A couple of years ago, the first batch of the so-called baby boomers turned 65 years old. The baby boomers are not a demographic group to be trifled with—they have money, education, and therefore, much spending power. What the industry knows is that the boomers control about 70% of the total net worth of all American households, which can be roughly translated into something like $7 trillion. Considering that half of adults 65 years old and older are online or are regular users of the Internet or online services, seniors are particularly a huge force online. One in three of such online seniors are identified as avid users of social networks such as Facebook and Twitter.
And in First World countries such as the USA, we're speaking of tens of millions of people belonging in this particular demographic group. What's more, the number of seniors that regularly use social networking sites continues to grow by leaps and bounds—from April 2009 to late 2011, the percentage of seniors using such sites grew from 33% to 150%.
But why? The answer may be complicated for some, but it is still more or less plain and simple: seniors need to connect with other people, and social networking sites are giving them a chance to stay "in society" and a new sense of purpose.
Social interaction's benefit to seniors
According to a recent article that appeared in the Science Times, a third of seniors 75 years old and older live alone or independently. But not because we have grown older that we no longer seek out social interaction, especially with other like-minded peers. In fact, the results of several studies suggest that social and mental stimulation can be good for the over-all well-being of seniors. And this opportunity to interact—albeit on a global scale, where national boundaries are more or less non-existent—is what's encouraging seniors to flock to social networking sites such as Facebook or MySpace or Twitter and "hit it with the gang."
One of the hard "facts of life" that a senior has to face as he grows older is the reality of his own diminishing circle of friends and acquaintances—friends get sick and die, our spouse pass on, our own children leave to start their own families and lead their own lives. Before the internet, most seniors basically had no other means of forging a new social network other than, say, going to the public park striking friendship with that other guy playing chess in the morning fog. But with social networking sites, seniors suddenly find themselves in a new play ground where their physical limitations basically do not matter—just as long as you have internet connection, can type and use a pointing device, you're in. And the task of getting online has even become much easier with touch-screen tablet devices such as the iPad—even seniors who are averse to gadgets can quickly find their way into the internet without the usually painful learning curve associated with the use of conventional computers.
The "one-click and you're there" magic
Online forums or Facebook groups can feel like their real-world counterparts in terms of how people share information or exchange friendly banter with one another. The online version, however, are much easier to organize or assemble—a webcam "meeting" can be setup in a few minutes, and there are no restrictions on what kind of topic you might want to discuss. In essence, the experience is like the daily chit-chat at the local cafe, except more people from all over the world can participate. Moreover, the opportunity to meet other people from different cultures can also bring in a fresh new perspective on the often jaded outlook of most seniors—the delight in discovering that there appears to be things they have yet to discover may stimulate their enthusiasm in the sheer business of living.
Virtual reality—especially the kind that elevates social interaction to hitherto unrealized levels—is said to be the future of aging in our society. More and more seniors are enthusiastically discovering how to send an email, interact with others through chat or by blogging. You may be living alone, regularly assisted by a visiting caregiver and armed with your own medical alarm device, but you're not really isolated. And as long as the hours spent online are balanced with real-world physical efforts such as engaging in stretching exercises and eating the right food, you're in good company.
This article has been viewed 6,847 times.
Article comments
There are no posted comments.