Wood shower benches: Top Tips to Care for them
Author

Ivana Williams

Published

December 23, 2012

Word count

518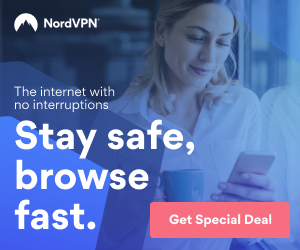 Shower benches are useful addition to the shower as aids for the elderly, physically-challenged, or for those who require extra assistance in the shower. The prime issue in taking care of such benches, especially for the wood types, is keeping mold and mildew at bay. If fail to ensure, they can eat away them gradually.
A shower is always a great potential place to supply moisture. Here mold flourishes upon. Uncared for long, the furniture may sag. To protect them, their owners need to follow a few simple maintenance steps.
Wipe down the wood shower benches after use each time. If moisture is left for long period of time, the mold and mildew will form. Keeping the bench dry would be a good idea to prevent the growth of mold. Unless it is kept dry, it will ruin the wood.
Owners may fill a spray bottle with white distilled vinegar and warm water. Make sure they spray down the wooden benches with vinegar cleaning mixture. Sponging would also be a good idea. Wash with warm water. Use a towel to dry the bench. Make sure this way they use the vinegar once in a week to keep mold at bay.
Baking soda paste for visible mold and mildew is a best medicine for their care. Use a cup of baking soda and mix a few tablespoon of water with it to make a paste. Add water to make the paste thicker.
What owners of them should not do is they should not bleach to clean the benches. Bleaching may lead to creating cracks. To wash redwood, cedar, or teak shower benches, use of mild soap and warm water could be the best consideration as they can wipe mold and mildew completely. Make sure the products are dried after use each time.
Add style and comfort to your shower, sauna, bathroom, or outdoor or indoor space. Install such a bench to these places to amp up the beauty and utility. Ensure you are making a purchase of good quality wooden bench. There are a wide variety of woods in the market. Among them, California redwood is the most popular.
Any California redwood furniture, be it indoor or outdoor furniture, usually last a lifetime. They are naturally sturdy. For, redwood trees grow over centuries and their logs are left to season with all climatic conditions. For this reason, while buying them make sure you drill down the redwood furniture market.
At the time of buying a redwood shower bench, focus on the product quality rather than on amount of investment. Plastic, aluminum, ordinary wood shower benches may cost very little, but they may not live up to regular users' expectations. To the contrary, the California redwood furniture might cost a little bit higher, but when you think of longevity and look, you will then surely go in for redwood products. These products outlast and outperform all other product types. Performance of the California redwood furniture is just unbeatable! Owning and using them requires little care and maintenance. Why then would you not buy if you are free from caring persistently?
Forever Redwood manufactures unique sorts of outdoor picnic tables. Redwood is the most preferred wood that this company uses. All sizes, shapes and designs of rectangular folding table, outdoor tables are created by this company and are distributed across almost all places of the world.
Article source:
https://articlebiz.com
This article has been viewed 5,848 times.
Article comments
There are no posted comments.