How Stressful Thinking Impacts You
Self-Improvement → Stress Management
Author

Linda Hampton

Published

March 30, 2013

Word count

712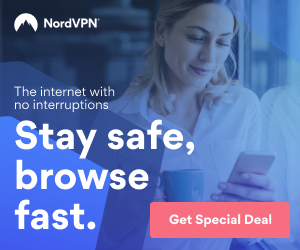 Most of us experience tension daily, often it's hour by hour or worse minute to minute. How we cope with stress and worry determines whether we move forward or allow it to hold us back. Habitual negative thinking is often frenzied, inaccurate, and undependable, yet you can go through your entire life with negative thoughts that cause unproductive behavior and a more difficult life. Most people dealing with stress especially chronic stress assume that there's no getting around it, and its just the way life has to be. But this is certainly not the case!
Silencing the habitually negative mind is easier than you imagine and it all starts with a single positive thought.
How Your Negative Mind Effects Your Positive Aspirations
A negative mind not only regulates the way you approach life, it also has a tremendous impact on your physical body, and with your mind body connection working against homeostasis rather then in flow having a negative impact on your health. When you switch off negative thoughts and turn on positive thinking, you have the power to move toward a healthier more productive and creative you. With time and effort, you can transform your thought process, and it's quite simple actually, because it all begins with just a few simple words.
The Power of A Few Words...
When you see a list of affirmations, you see absolutely nothing more than a list of words with optimistic expressions that do not appear to apply to you or embody your current way of thinking. If you take a closer look at each affirmation, you may find that many embrace the way you wished you could feel and think.
When you see words that speak to you and how you'd like to feel, hold onto them. You can use them to get rid of a unwelcome idea you wish to eliminate. Fundamentally, with practice, you will be replacing your negative thinking pattern with a positive thinking. This is exactly what positive affirmations are all about!
But let me caution you here. In order for your affirmations to be effective they have to meet the following criteria:
Affirmations have to be in your own voice. They need to be phrased and spoken the way you speak.
Your affirmations should be phrased and said in the same way that you would say them to a friend. After all, your mind is your friend. In fact, it's one of your best friends.
Words are a powerful way to evoke emotions both positive and negative. Use affirmation that speaks to you on a deep level and keep them in the forefront of your mind by repeating these words often. By doing this you create room for your new thoughts to germinate and grow until these thoughts become a reality. Again the trick is to use words that are meaningful to you and say them in the same way you normally speak.
If at some point, as we all do, you may become overwhelmed with negative thinking, if that happens simply close your eyes and take a few deep breaths until your emotions become a little bit more under control. Then use your affirmations to interrupt your thinking pattern.
One final thought... the past is a closed door you can choose to keep going back into that unfilled and stressful room or you can choose another door. So let's set a few ground rules:
Ground Rules Eliminate Negative thinking
You must start by being honest with yourself and make a sincere commitment to make changes

You must develop a deep passion to get rid of stressful thinking

You must be willing to embrace new strategies and give yourself permission to be creative

Give yourself a break when your old patterns re-appear as they undoubtedly will. Don't beat yourself up just begin again.
Does this sound as well great to be true? There are many people who, like you, believe this technique is well... just too easy so it can't possibly work.. The only way to know for certain is to try it. What do you have to lose? No one has to know your using affirmation it's personal and private. After all it's all in your mind.. It's easy convenient and you can take them wherever you go.
This article has been viewed 4,130 times.
Rate article
This article has a 3 rating with 34 votes.
Article comments
There are no posted comments.