What to do About Stress?
Self-Improvement → Stress Management
Author

Charlene Lacandazo

Published

February 27, 2013

Word count

487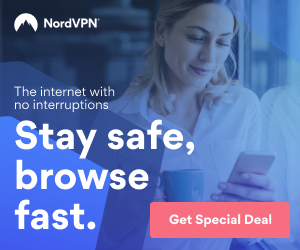 Everyone will experience stress in different aspects of their lives; it may be at work, with their family, in their love life or with their health. However, whatever might be the cause of your stressful day, it creates the same effect on your body, mood, and even on other people.
Life is full of hassles, frustrations, demands, and if people don't meet expectations or deadlines, the tendency is that our mind will be exposed to chaotic thinking and tiredness. This is how stress come out that can generally invade and ruin the enjoyment of your life.
For many people, stress is a normal part of life that usually appears in everyday situations. Stress isn't always bad; however, dealing with stress is usually not good. Mild stress can help you deal with pressure and motivate you to do your best and finish your work before the deadline.
Stress is a normal physical response to events that make you feel threatened, upset, and anxious. It may seem that there's nothing you can do about stress. However, difficulties in dealing with this emotion may result in risk and danger to your health, physically and mentally.
Anyone experiencing stressful situation may be at risk of losing control of their emotions, which sometimes could ruin your ability to make decisions rationally. How to know if the anxiety is too much in dealing with your stress? How important is it to gain a deeper understanding about stress and what are the necessary things to do when dealing with such emotion?
Feelings such as worry and anxiety are just some of the common results of stress. Being stressed is sometimes healthy in order for a person to be alert and act. However, there are certain points in human life, where people cannot manage dealing with their stress.
Stress management effectively starts with identifying the sources of stress in your life. At first, it may not be easy as you may tend to overlook your own stressful feelings and behaviour. However, providing a solution to a problem always starts with identifying the problem or cause.
The best remedy for stress is self-examination and taking significant actions that can definitely help you lessen your worries and fears. Examples include taking a break for a few minutes to practice some deep-breathing exercises, relaxation, and entertaining yourself like going to the spa or going shopping. These are just a few examples that can usually help people ease their stressful day. In addition, if you cannot remove the stress, remove yourself. If you are not getting along with your company, it is important to slip away and find a new sanctuary to work in.
There are several negative effects of stress on your health such as an upset stomach, recurring colds, headaches and insomnia. If you are having difficulty dealing with stress, it would also be best to seek professional help from a doctor or therapist.
Charlene Lacandazo works for Rosetta Translation, a leading provider of technical translations. It also specialises in German-English translations.
Article source:
https://articlebiz.com
This article has been viewed 3,238 times.
Rate article
This article has a 3 rating with 37 votes.
Article comments
There are no posted comments.