Midlife Crisis is a scam
Self-Improvement → Stress Management
Author

Yong Mu Ming

Published

January 25, 2015

Word count

750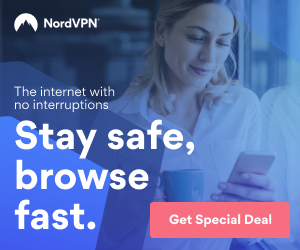 Searching for a solution to midlife crisis and bring your life to the next level of fulfilment?
Good for you, because what you are about to discover is a proven system to get you out of it easily. Have you caught yourself using phrases like 'Monday-blues, Work life balance and Thank God its friday'? Chances are, this is not your fault. Our culture is so used to tapping into entertainment as a solution to our stress. What would it be like if you are living with fulfilment in every aspects of your life anytime and anywhere, starting from today? What would it be like if you're paid for who you are and what you love? What would it be like if your family members are inspired by the contribution they know they're making every single day? When your 4P of life is in alignment, miracles happens. They are your Personality, Passion, Purpose and Practices.
Personality
Personality is what enables you. Have you fully utilise your true strengths and preferences? I've facilitated in a class and met a lady manager whom suppressed her true energetic self just to portray herself as the 'right' relational image as a human resource manager. She could be an HR manager who gives bright ideas to move the department to the next level. She could also use bright ideas and her energy to build relationship as people wants to experience the joy around cheerful people like her!
I often visit _____ because…

I am more of a doer/ thinker/ relationship builder/ communicator, that's why I tend to…

In a team of 5-10 people, the 3 contributions I think only I can make are…
Passion
Passion is what excites you. We're going to work for more than 50% of our life anyway. Why not choose to be paid for passion and live an exciting life? It is very sad at how our culture has over glorified professions like lawyers, doctors, accountants and dentist. I've a doctor friend who feels that he is born a craftsmen yet it is a struggle for him to switch out of it. Imagine yourself actually doing the things you love and get paid by it, that must be one of the best experience you can have in life! Fortunately, with the help of technology, we can learn anything, anytime and anywhere. What do you want to improve on to achieve better results for your passion? Ask google, period :)
Before I die, I want to…

The 3 things that I'm always amazed about are…

If I have 3 arts/works that can support me for a lifetime, they will be…
Purpose
Purpose is what empowers us. While dreams and passion are said to give life to our works everyday, I believe that it only kickstarts what we really want to do in life. I believe, on the other hand, purpose is the inner core of what keeps us going. On top of having a dream, great leaders like Martin Luther King, Steve Jobs and Nelson Mandela have a strong vision and purpose to do what they do in life. They want to fight for mankind, peace and something worthy.
I strongly believe that…

The 3 things that frustrates me most in life are…

The 3 reasons why people should give a 'crap' about my 'crap' are…
Practice
Practice is what expresses you. It all makes sense only when we put our strengths, desire and beliefs into practice. Fortunately, the world has changed, and now is time for us to change the world. Take a video, upload to YouTube and you've setup a TV channel. Record an audio, upload to iTunes, you've just setup your Radio Station. Find a blog, choose a theme and you've just setup a business and movement.
When my personality, passion and purpose are in alignment, my life practices will be something like….
For example
I tend to think and share ideas with people about life. I love to create blueprints to keep myself aligned towards my goals and think of new ideas to improve quality of life. I feel for people who're unfulfilled in their life because my early education experience does not affirm me for what I can do, while guiding me into a places where I don't wish to go. That's why I startup Brakefreee community with simple roadmap for like-minders who wants to live fulfilling life to come together, share issues and ideas to overcome and grow as a community.
This article has been viewed 2,508 times.
Rate article
This article has a 3 rating with 42 votes.
Article comments
There are no posted comments.