How to Get Fred Loya Quote
Author

Armando Hernandez

Published

December 16, 2014

Word count

345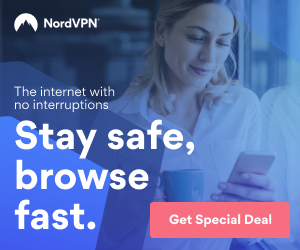 Loya Insurance is one of the fastest growing companies in United States with more than 600 agencies in 10 states across the country. In the attempt to be "local", Fred Loya has smartly placed the agencies in many public places where people usually visit on day-to-day basis such as supermarket, grocery stores, street corners, office buildings, etc. Those agencies function not only as advertisements or do marketing agents, but they also act as branch offices where customers can ask for quotes, file claims, and even make payment. Similar to most major insurance companies, you can get Fred Loya quotes by the following methods.
Directly at agencies
As mentioned earlier, there are more than 500 agencies spread across United States. The actual benefit of such campaign is that both existing and potential customers have easy direct access to the company. Familiarity aspect plays a major role in the entire marketing campaign of Fred Loya Insurance Company. In the official website of Fred Loya, there is a location finder with comprehensive search options, allowing you to find the closest agency to your area. While the actual decision to approve your application is probably at the company's headquarter in El Paso, Texas, you can always ask for Fred Loya car insurance quote at any storefront available in your state.
A direct face-to-face conversation is always better from customers' perspectives. It means they can ask many questions and get direct response immediately. All that customers need to know about how the company operates or all procedures related to filing claim and payment will be comprehensively elaborated.
Phone
An alternative to visiting local storefront is via phone line. Customers have direct communication as well, but without the presence of an agent in front of them. Asking for Fred Loya quote via phone is easy, although it can be time-consuming especially when customers call without preparing any required data. It is best that you prepare information about:
• Vehicle information
• Driving record information
• Current insurance policy information
• Driving license number for every driver you want to include in the policy
• VIN (Vehicle Identification Number)
Online from the company's official website
The easiest way to acquire Fred Loya quote is from the company's official website. Fred Loya Insurance Company allows you to ask for quotes simply by providing your zip code number. The best thing about online method is that you can read many things about the insurer, FAQs, list of states in which the company is currently available and more.
Article source:
https://articlebiz.com
This article has been viewed 6,404 times.
Article comments
There are no posted comments.