The future of Australian mining metals: liquid natural gas
Author

Mark Hennessy

Published

April 17, 2015

Word count

506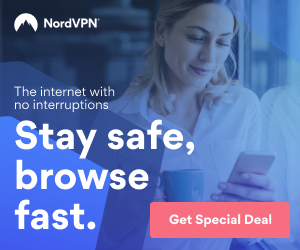 Of Australia's many natural resources, liquefied natural gas (LNG) has been a significant one. Still, there have been questions about the future of Australian national gas and what to expect as the years go by. David Ledesma of the Oxford Institute for Energy Studies released a report last September on this very subject.
The report showed that the industry had hit a few speed bumps along the way. For example, employment costs went up due to a shortage of skilled labour, and a number of employees decided to go on strike due to pay and improper working conditions. The report also points out a total of 7 big liquefied natural gas projects that have experienced delays, some over a year, which resulted in additional costs of some AUD$17 billion.
Still, it's clear that the country is most definitely looking to take full advantage of its large gas reserves. Current LNG project spending accounts for over one third of Australia's total business investment. This massive investment stems from the discovery of a number of very large LNG reserves back in the mid-1990s. With the demand for natural gas on the rise internationally, energy companies now are rushing to take full advantage of those discoveries.
Thus, these 7 new projects were born, and all should be operational sometime within the three years from 2015 to 2018. Among these projects are drilling units, which are needed for extracting the natural gas, and liquefied natural gas production plants, which make it much easier to export the gas to other countries, such as India or China. Once the projects are all up and operational, the contribution of LNG to the economy will dramatically increase. Right now, it's at about $AUD 12 billion, but by 2018 it's anticipated that LNG will contribute as much as $AUD 60 billion to Australia's economy.
Though the lack of skilled workers has caused construction delays for some of these plants and drilling units. That has been partially due to the nature of the workers needed. The focus has been on the construction phase, but as 2018 approaches and the projects begin to switch from the construction phase into a more operational phase, the skill and employment needs will change. Thus, there should be a greater demand for operators and engineers. Evidence of this demand will be most clearly seen in the 1800 new engineering jobs that will be coming around over the next several years. There may have been a bit of a rocky start, but the future of LNG looks to be a bright one.
Be sure to keep checking back for future articles in this ongoing series about the future of Australian mining metals. Check out our previous articles in the series, about copper, iron ore, and gold for more information.
For natural gas mining machinery that can really help you get the job done while at the same time keeping your returns maximised, contact National Plant and Equipment. We've got a wide variety of equipment that you can traditional dry and wet hire or buy to help you meet your needs.
We also offer a variety of other options including:
Traditional Dry & Wet hire
Long & Short term rental
Flexible maintenance options
Hire to buy options
Ancillary products, sourcing & support
Tailored commercial contracts on our comprehensive fleet
Article source:
https://articlebiz.com
This article has been viewed 5,391 times.
Rate article
This article has a 5 rating with 1 vote.
Article comments
There are no posted comments.