E-delivery is the Green Step to Business Success
Computers & Technology → Email
Author

Nathan White

Published

March 29, 2017

Word count

405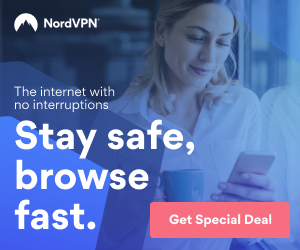 E-delivery has a vital role in the business communication process to boost up digital mailroom efficiency. The process is a green step towards profitability and business growth. Mailroom E-delivery systems do the core planning of data communication management and delivery.
This makes it inevitable for a mailroom to safeguard the automated process.
Customized E-delivery Mailroom
A fully customizable system is running behind the mailroom for data document delivery at a specific level.This ensures the business communication is running smooth without any delay. The process of e-delivery for customer interaction can be planned and scheduled on priority order. The system will automate the delivery on time and make alerts on any irregularities.
Most Out of Electronic Document Delivery
E-delivery is the most efficient cost effective system of a mailroom to manage, host, and deliver documents electronically. The process involves no other manual support to input any data or manage document delivery. The financial and banking sector operations on consents and application is fastened by e-delivery system. The companies find this application for easy staff communication management and efficient work flow system. The banking sector and financial institutions not only uses the electronic documents for internal process. Moreover, they uses this as the safest system for better client communication management. The electronic documents are safe enough for private document creation,customization, processing and delivery.
3 Major Benefits of E-delivery
The option to deliver important documents to customers is mostly by e delivery platform. Here are the major 3 benefits of using edelivery.
Cost
The company switching from paper to e-documents gradually saves money and labour costs. In a paperless office, money is saved on paper, ink, printing and more. Almost all customizable features are built in.
Easy to Use
Customers prefer e-documents as they are easily manageable and won't get misplaced like paper. Once received, documents will be safe in the inbox or hard drives. They don't have to spend time on sorting or searching for paper and will find this to be the most easy solution.
Security
E-delivery ensures safe handling of documents to the respective person alone. The documents won't assume the risk of being placed into the hands of others as they would if they were to be delivered physically. Mailroom e-delivery is secure enough to drop the document safely to the hands of a particular person.
E-delivery systems are the integral part of a digital mailroom for a data secure business organization.
This article has been viewed 2,411 times.
Article comments
There are no posted comments.