Spousal Maintenance and A Huge Mistake
Author

Julie Cave

Published

December 1, 2017

Word count

836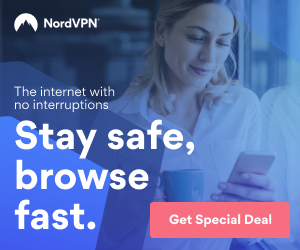 The ex-wife of a South Australian millionaire has been ordered to pay back $200,000 in spousal maintenance payments.
The couple split in 2013 amid claims of domestic violence, and the wife launched legal action seeking the family home, custody of the children and $20,000 per month in spousal maintenance payments. The court ruled that the wife should receive "reasonable" spousal maintenance payments of $2,500 per week from her ex-husband, who earned over $1 million a year. The court also ruled that she could stay in the family home, and that her husband was required to pay a further $17,000 per month for school fees, mortgage payments and upkeep of the house. The wife also sought an intervention order which would prevent the family home from being sold.
The husband appealed the decision in the Full Court of the Family Court, which last week granted his appeal. The reason was because the wife had not disclosed that she was in receipt of a substantial inheritance.
Her father's will stated she would be given an income of $150,000 a year until she received a $16.5 million lump-sum payment from his company, known only as the "V Group", which had yet to occur.
The Full Court of the Family Court ruled that the wife could "support herself adequately" through her inheritance. Justices Stephen Thackray, Steven Strickland and Murray Aldridge ordered she repay the spousal payments, totalling more than $205,000, as well as part of her husband's costs.
spousal maintenance, divorce, separation, property settlement, divorce lawyers brisbaneSpousal Maintenance
Unlike everything you've heard on television, spousal payments ordered by the court are rare, and usually have a date of limitation. Spousal maintenance will be ordered only if the spouse in the weaker financial position is not able to self-support, and the spouse in the stronger financial position is reasonably capable of supporting their former spouse. It is most likely to be ordered in cases where one party is the primary caregiver of young children and therefore unable to exercise their income earning capacity. Another common example is where one party has been out of the workforce for a significant period of time raising the children and has few work skills or is unemployable due to age. A further example would be if one party was unable to work due to illness or disability.
The important thing in the case mentioned above is that it's vital both parties fully disclose their financial positions while going through a divorce. In this case, the wife failed to reveal that she was in receipt of an income stream from her family inheritance. Aside from having to pay the money back, she will also have to pay for the legal bills resulting from this failure.
Other Mistakes In Divorcespousal maintenance, divorce, separation, property settlement, divorce lawyers brisbane
The wife's mistake in the above example mainly focused around a big mistake commonly made in family law matters – not disclosing the full truth in court. However, there are some common mistakes made prior to the event of a court battle that you should avoid.
1/ Seeking Advice in the Wrong Places
Many people may seek advice from their friends or family who have never been through a divorce or may not understand your situation. They may be people who know you too well and therefore their judgements are emotionally driven, rather than being factual. If you need advice, you should be seeking the services of a lawyer or counsellor. Your friends and family may mean well, but if they have no understanding of family law, their advice may hurt your case, rather than helping.
2/ Avoiding Mediation
If you are having trouble in your divorce and can't agree on anything, you should consider mediation. You may think that in order to save money, they will just go straight to court. However, the courts require that you attend mediation before bringing your matter to court. If mediation works, you can save a bucket load of cash and time! In scenarios where there are children involved, it is usually best to make your parenting arrangements through mediation rather than a drawn out, messy court battle.
3/ Using Social Media for the Wrong Reasons
Don't give into the temptation to say bad things about your ex or post about your divorce on Facebook or Twitter. You may wish to release some anger and just have a decent vent to people who may listen or take the time to read, but this is never a good idea. Everything you post on social media can be used against you in court.
4/ Being Unrealistic
Unfortunately, many people can enter a divorce with expectations that won't necessarily happen. Discuss with your lawyer and worries, concerns, or needs you may have. Your lawyer should be able to tell you what is possible and how to receive it. Usually divorce is a compromise for both parties, so be prepared.
If you have any questions about separation, divorce, property settlement or maintenance, we offer a FREE, 10-minute phone consultation. Contact us today!
Brisbane Divorce Lawyers is a specialty division of Mitchells Solicitors & Business Advisors, a legal firm on the south side of Brisbane.
The modern firm of Brisbane Divorce Lawyers can assist with all aspects of family law, from separation and divorce to settlement, child support, domestic violence support, adoption and mediation. Our values include excellence in our knowledge and practice of the law, honesty and strength.
Article source:
https://articlebiz.com
This article has been viewed 1,739 times.
Article comments
There are no posted comments.