Steps for Starting the Divorce Process
Author

Edmund Brunetti

Published

August 19, 2020

Word count

508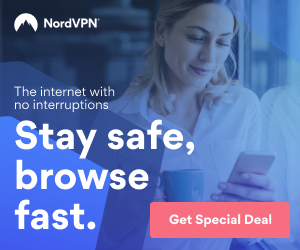 When marital issues become too much to bear and you've tried all that you can, seriously thinking about divorce is inevitable. There's no shame in considering divorce or going through with it, as life changes constantly and sometimes a resolution cannot be found to issues between two individuals. If you've found yourself thinking about divorce more often, it may be time to begin figuring out your next steps.
Get an Attorney
One of the first things you should do when beginning the process of getting a divorce is find a reputable family law attorney that you feel confident can handle your divorce proceedings. A competent attorney can handle your entire case or you can simply have them available to look over documents and make sure they are properly worded, arranged, and filed.
When choosing a family law attorney, you may consider several candidates before deciding on a law firm. Get as much information about potential divorce attorneys as possible before making your final decision, such as their licensing, specialization, and any legal fees you can expect when working with them.
Prepare a Petition
Depending on your state, divorce attorneys may need to either file a petition or a complaint. They are essentially the same document and must be filed either before or after you have been served a summons or before serving a summons. You will need to provide specific details in the petition, including the name and date of birth of children in the household and the addresses of immediate family members.
The petition, or complaint, should also let the court know what you want, such as what you are requesting in spousal support and custody or visitation guidelines you may prefer. Another requirement is the inclusion of the grounds for divorce, which can vary greatly and range from abandonment to irreconcilable differences.
File the Proper Forms
When performing any legal action, you can expect plenty of paperwork and documentation. When filing for divorce, you will need to ensure that forms are properly filled out and turned into the proper authority figure. This can seem easy, but other parties involved will also need to fill out the proper paperwork, so you'll need to make sure they do their part.
Once you've filed the proper paperwork, you will need to wait for a response from your spouse. In most states throughout the U.S., individuals have 30 days to file a response, which may sometimes be referred to as an answer. Spouses can then deny allegations presented in your petition, admit to them, and even file a counterclaim for items or rights that were claimed in the original petition.
Divorce can be an overwhelming and troublesome process, but a divorce attorney can help you get through the processes of preparing a petition and filing forms from the very beginning, so you stress less and get everything done right the first time. By having someone on your side from the start, you can make sure you aren't making any mistakes or missing any developments.
This article has been viewed 1,178 times.
Rate article
This article has a 4 rating with 2 votes.
Article comments
There are no posted comments.