Co-Parenting After Divorce: 3 Benefits for Your Family
Author

Eric Cheshire

Published

January 21, 2020

Word count

478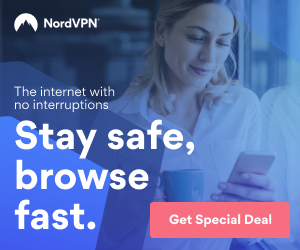 Different people experience different levels of animosity towards their ex spouse (and maybe their new love as well).  Regardless of how you feel about your ex's life choices, if you have minor children together and share parenting time, you are going to both be present in your children's lives.  Making the conscious choice to co-parent can benefit your family and thus, should be considered.
Moving Into New Roles: Understanding Co-Parenting
When couples focus on co-parenting exclusively, they can effectively shift their relationship to one based on their mutual commitment to raising productive, kind, and thoughtful human beings.  Consider approaching this project as you would a long term business arrangement.  Using a professional tone, and keeping the boundaries clearly set can help.  It will take time to adjust to the new roles, so give yourself, and your ex, a break if one of you temporarily forgets and asks about the new girlfriend or the purpose of the out of town trip the week you don't have the children.
Three Benefits of Co-Parenting
Co-Parenting Reduces Stress on the Children
When parents commit to and follow through on co-parenting, this reduces stress for the minor children.  The focus can be on the children, and each parent's role in raising them, rather than each parent focusing on what the other parent is or isn't doing.  Children aren't in the position where they feel compelled to "choose sides."  Additionally, co-parents don't need to use their children to communicate messages back and forth.  The kids can just focus on being kids.
Co-Parenting Teaches Children How to Resolve Conflict
As the parents work together to raise the children, disagreements will undoubtably arise.  Parents may disagree on bed times, how old the child needs to be before staying home alone, the appropriateness of video games before bed, and any number of other things.  As the co-parents work to resolve these issues, the children see adults modeling productive ways of resolving conflict.
Co-Parenting Decreases the Stress of the Parents
As time passes and the focus remains on raising the children, co-parents report a decrease in their own stress.  This makes sense.  When co-parents approach their task as business colleagues, conflict goes down.  As conflict goes down, stress levels decrease.
Are You Considering Divorce?
If you are considering divorce, speak with an experienced divorce lawyer about your situation. We provide compassionate representation and personal attention to our family law clients. We understand that divorce can be overwhelming. We recognize divorce can bring up feelings of sadness, grief, anger, and despair, as well as some happier emotions based on the idea of a new adventure.  
Everyone approaches their divorce differently. Sometimes people report having conflicting emotions about their family situation. However, one common factor present in almost all divorces is the desire to raise the children with as little conflict as possible.
This article has been viewed 1,323 times.
Article comments
There are no posted comments.