An Inside Look at the Link Between Divorce, Dating, and Dental Health
Author

Ryan Johnson

Published

April 18, 2023

Word count

487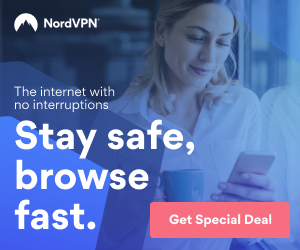 Currently, divorce rates in the United States come to 2.3 people per 1,000. While the overall trend is steadily declining, it's on the rise for people who are over the age of 50. If you are currently starting a new chapter of your life post-divorce, then it may involve joining the world of dating again. If that's the case, then keep reading for the link between divorce, dating, and dental health!
Why You Should Focus on Your Smile Post-Divorce
Following your divorce, you may have a lot of goals on your plate, from finding a new place to make your own and securing a new job to figuring out what genuinely makes you happy. There's one more thing that should be on your list: focusing on your smile. There are a few reasons for this. First, your smile plays a crucial role in the first impression you make when you walk into a leasing center, job interview, or first date. Second, the stress of going through a divorce may have taken a toll on your smile through teeth grinding, an inconsistent oral hygiene regimen, and the like.
The good news is that focusing on your smile can start with something small, like scheduling a checkup and cleaning if it's been more than six months since your last visit. From there, you can talk to your dentist about your smile goals and get a better understanding of what can make those goals a reality.
How Your Dental Health Impacts Your Dating Life
Did you know that recent research points to first impressions being made in less than a second? Studies have also found that the first feature people look at is your smile. So, naturally, one of the best ways to make a positive, lasting impression is by making your smile one of your best features! If this wasn't reason enough to focus on your smile during this new chapter of your life, several surveys have shown that people with a dazzling, bright grin, are viewed as likable, healthy, and trustworthy to potential suitors as well. Simply put, your smile can influence the success of your dating life in multiple ways, so don't neglect it.
What You Can Do If You Don't Like Your Smile
If you're unhappy with the state of your current smile due to chipped, stained, or crooked teeth, then it's time to schedule a consultation with your cosmetic dentist. During this appointment, they will learn all about your smile goals and conduct an oral exam to determine which treatment options are best for the look, function, and health of your smile. Fortunately, you may not have to wait long either. Many cosmetic dental treatments – including veneers and dental bonding – can completely transform your smile in just a few visits. As a result, the sooner you schedule a visit, the sooner you'll have the gorgeous smile you want!
This article has been viewed 270 times.
Article comments
There are no posted comments.