"I've been seeing someone…"
Author

Riya Sokol

Published

August 28, 2023

Word count

714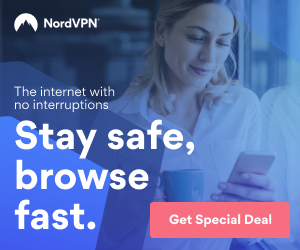 "I've been seeing someone…"
I don't think anybody associates these words with good news…
Whether you're already separated or still in a relationship, it always can bring a crunch in the stomach.
So it did when my ex-husband articulated them to me.
It felt like the whole world collapsed on my head, broke my bones, heart and… I vomited.
The pain was excruciating, and regarded not only to feeling I'm not "his" anymore, but also to our family. OUR FAMILY - our daughters, the whole lifestyle. How and where to move from this point forward. Where to run away from it.
I really didn't have any idea about what to do with our lives from there.
The only wise thing I could think of was asking him for some time. Not telling everyone yet, definitely not bringing it to our kids yet, and giving me space to integrate it.
For over a month, I was waking up, feeling and hoping it was just a nightmare. Panic attacks, anxiety, feeling rejected, cheated, not worthy… gosh, all of the "a, b, c" of an abandoned little girl syndrome…
At some point, I felt it was only getting worse. I prayed for ideas: how to survive, how to get out of this hell - but nothing was appearing to me. Just pain, disappointment and blame. Huge blame. And this one was tricky, as I was realizing, he's the dad of my kids, me blaming him will impact the way our kids will feel and experience this whole madness. In consequence, then feeling guilty for hating him, gosh, it was a rollercoaster. And then SHE. She worked at his office for years. She, whom I knew for years, we even were at her wedding a few years back.
She. I lived in this numb place and I knew I have to move, anyhow. There came this moment when it was either - hating them both and spiraling down into conflict or… making a decision about what will happen next and what results I want to see in few years time and - for the rest of our lives…
The decision was made - I will get over it. For the sake of our kids, for the sake of my whole life ahead, I knew I had to get over it as staying in this anger felt like drinking poison. Day by day I was getting familiar with that thought. And then I called her. We met for dinner. It was a good meeting where I told her how I see this relation and our future. Although there was a long road ahead of us, which we completely didn't realize, we knew that this meeting set the standards of how and where we want to go from here. We started seeing each other regularly because my daughters didn't want to have anything to do with her. After some time, seeing us getting along and my acceptance towards HER, they slowly started melting and they were ready to meet her too. It was a challenge, especially when after few visits at her place, I started hearing - that she is so nice, and she cooks better and this and that… It wasn't pleasant. Furthermore, it hurt many times. But I learned that pain passes, and relations stay.
And every time I was getting triggered, I was getting support from friends or my coach, deep inside I knew, it will all be worth it.
Now, as we are years afterward, they have 2-year-old twins, and we all support each other as we are best friends, the closest family. I thank this wisdom in me - for being mature enough to think ahead and set the direction for all of us. Getting over my ego, my emotions and all the triggers. I see I did the best possible thing and today I'm harvesting - we all are.
Wounds between women can be either inflamed or healed. Regarding the stereotype - it would be so default and easy to go into the old path of hating HER and blaming them both till the rest of our days. I guess having two daughters obligated me to set an unconventional example of how to build love against all odds.
Public speaker, artist, author. One of the most recognizable speakers and mentors in Poland in the personal development industry at the moment, known for her actions to inspire conscious living and for her unconventional approach to various areas of life.
Known on the Internet, as well as live, from numerous lectures, performances and interviews. She is a winner of numerous awards, such as the Polish Business Women Awards, in the category of Charismatic Leader Among Conscious Speakers.
Article source:
https://articlebiz.com
This article has been viewed 180 times.
Article comments
There are no posted comments.