Go easy on yourself after divorce: why post-divorce guilt exists, and why it shouldn't
Author

Josie Campbell

Published

March 27, 2022

Word count

1,029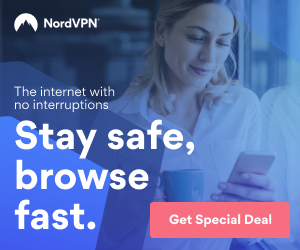 "I had good intentions" reads Adele's chart-topping new single, Easy on Me. Breaking the internet and the record for the most-streamed song in a week in the UK, Adele's latest hit explores the end of her marriage, and the guilt she felt in its aftermath.
The singer's separation inspired intrigue across the globe, leaving many assuming her new album would comprise a series of revenge tracks about 'moving on' and 'getting rid'.
Adele, on the other hand, has remained true to the vulnerability she exposed in her earlier records. The album, she hopes, will instead explain the end of her marriage to her son's father, Simon Konecki. As such, Adele's latest song shifts any form of blame-laying inwards, as she pleads understanding from her own child for the decisions she also made, quite simply, "as just a child".
Should we feel guilty about divorce?
Adele has been palpably honest in describing the guilt she feels towards ending her marriage. Neither involuntary nor utterly necessary, Adele believes the decision to divorce her spouse of nine years was a selfish one. Worse still, Adele outlines the seesaw effect of pursuing her own happiness, with the opposing effect of the divorce fracturing the familial structure that her son had grown so accustomed to.
Borne of an era that champions - for all genders - the freedom to choose, it is strange to witness a young and successful artist, like Adele, trying to justify what she believes to be her shortcoming as a mother: choosing to divorce.
It is strange, therefore, that Adele should feel this way at all. With or without children, should individuals – namely women – feel villainised by their (particularly newfound) capacity to end a legally bound relationship? Should Adele have ever felt compelled to write these lyrics to compensate for the fact she exercised her right to choose? Overcompensation, after all, is a well-known by-product of guilt; one that has left Adele using her public voice to address the self-inflicted wounds of her own shame.
The reasons for post-divorce guilt
Adele highlights one of the most common causes of post-divorce guilt: its impact on the children. This is a very typical reason why couples avoid divorce- citing they will wait for the children grow up and leave home, rather than disrupting their childhood with the effects of a broken home.
Social media, colleagues, in-laws, twice-removed cousins, distant friends, and mere acquaintances will likely tell you to "think of the children". After all, these innocent and magnanimous individuals know little potential rollercoaster that is the game of love- their perception is simply of their world being turned upside down. So it is easy to feel like the villain if you do divorce and corrupt their pure fairy-tale notions of family life.
Nikki Hale, a specialist family lawyer at leading UK divorce firm, Vardags, describes how common this is "divorce produces a tsunami of emotions for everyone involved. Even where the marriage has obviously irretrievably broken down, it can still be upsetting for children to see their parents separate. The guilt of this heartbreak is something that can cause doubts for separating parents, even where divorce is the right approach. It's unfortunate that divorce can still be conceptualised as something which is very selfish, but generally that is not the case and very often in reality it can be beneficial to the emotional welfare of children."
Adele's hit single describes how unhappy she was in her marriage, though at the same time, not unhappy enough. The singer seems to reference a sort of silent threshold for divorce – a level which, should you exceed, redeems the "callous" decision you made in letting go. It is the concept that the marriage must drive you to despair before the decision to divorce comes with a "get out of jail free" card in terms of guilt. Maybe the person you divorced is so kind, caring and unproblematic that leaving them is the characteristic equivalent of abandoning a new-born puppy on the side of the road.
Other times, guilt can come from a sense of failure – a sense of having failed at the marriage game as a spouse, a parent, or the once twenty-something "child" who simply chose the wrong person to marry in the first place. Though statistically one in two marriages now ends in divorce, no one ever thinks they will be the couple that "fails".
Why you need to let go
Adele worries that, in divorcing, she traded her son's happiness for her own. That, in choosing to prioritise her own feelings, she made the ultimate, selfish sacrifice. This isn't necessarily true: children can be silent detectors of conflict. They are very astute to the family dynamics. Continuing in an unhappy relationship, for the sake of saving your child's life from disruption, is not a fool-proof method. Even the most unsuspecting child will eventually find the cracks, and when they do, the consequences can be even more detrimental.
The same is true of trying to apply some unspoken threshold of unhappiness. Leaving before you are 'desperately unhappy', or otherwise completely broken, does not make you a fraud. Nor does 'sticking it out' or 'bottling it all in' make you strong. Unaddressed unhappiness will eventually mature into bitterness and resentment. Worse still, you may find yourself channelling these feelings towards the very person you sought to protect: your child. There is no defeat to be found in honesty: taking responsibility for your feelings is as important for ourselves as it is for the people who surround us.
And feeling like a failure is easy - especially when getting married, in comparison to getting a divorce, is such an easy thing to do. Divorce and its petitions, forms and financial settlements make walking down the aisle look like a breezy walk in the park. But what does it really mean to say you have failed in relation to your marriage, your children, or your spouse? If leaving a marriage when you're unhappy is failure, what can we say about staying when you're unhappy? Does remaining in an unhappy marriage really qualify as a success?
Published by Josie Campbell for Vardags.
Vardags is a top divorce and family law firm specialising in high net worth and complex cases. Our President, Ayesha Vardag has been widely described as "Britain's Top Divorce Lawyer".
https://articlebiz.com
This article has been viewed 873 times.
Rate article
This article has a 4 rating with 1 vote.
Article comments
There are no posted comments.