Why Should You Opt For A Postnuptial Agreement?
Author

Grant Gisondo

Published

July 4, 2020

Word count

536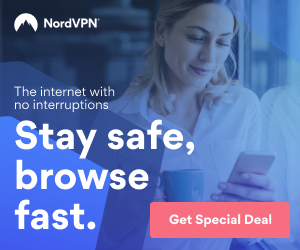 Before looking at why should you opt for a postnuptial agreement, it is important to understand what a postnuptial agreement is and what it can and cannot do. Essentially a postnuptial agreement is like a prenuptial agreement except the agreement is contracted following or after marriage rather than before the marriage takes place. Both agreements must be in writing signed by both parties, witnessed, and notarized. Neither party can pressure or force the other party to sign, and both parties must have the same level of professional guidance. Should either party not speak or understand English, there must be an interpreter present at the signing, and the agreement must be read and explained in the language of the needful party. Additionally, each party will need to complete an in-depth financial disclosure. Issues such as alimony, except temporary alimony, deciding on "who gets what," retirement benefits, and how children from a previous marriage will inherit should their parent die are the main concerns of most postnuptial agreements. Changes in child support, the parenting plan, or attorney fees cannot be part of a postnuptial agreement.
While it is more prevalent to see couples create a prenuptial agreement, there are many reasons why a couple will, following marriage, decide to create a postnuptial agreement. Here are some examples:
A marriage is looking rocky, especially as a spouse has been found to be having an extramarital affair. Both parties want to work things out, but there is still a lack of trust involving the aggrieved party. Since there are several assets of particular sentimental and perhaps monetary value that would, should there be a divorce in the future, be considered marital property and thus be divided equally or equitably (depending on the state they live in) the hurt party wants to keep these items and so have this put in a postnuptial agreement. Doing so would show good faith and being truly sorry on the part of the guilty party.
A parent who brought children from a former marriage into his or her present marriage develops a terminal illness. To be absolutely certain, these children will inherit what is appropriate from their deceased parent when the time comes, a postnuptial agreement is drawn up.
One party in the marriage has been continually over-spending and creating debt. The other party is concerned about possibly being burdened with the consequences and so desires a postnuptial agreement putting the burden of debt on the responsible party. Sometimes doing this will actually save a marriage.
Alimony is another big concern for couples whose marriage may be struggling. If a reasonable postnuptial agreement is drawn up, the parties can decide how best to be supportive of each other should things not work out. Often a couple finds that working through such concerns will bring a level of satisfaction that will then actually strengthen their marriage.
As with most issues involving a legal or binding contract, it is best to seek the advice and help of a qualified legal professional. In the area of postnuptial agreements, a person would use a Family Law attorney who could advise and help draw up a document that would stand in court and not be set aside by a judge.
Grant J. Gisondo. P.A. is a family law attorney in Palm Beach Gardens, FL specialized in divorce, child and spousal support, child custody,Prenuptial Agreements,Bankruptcy, Chapters 7 And 13, Postnuptial Agreements and more. Call us for a consultation at (561) 530-4568.
Article source:
https://articlebiz.com
This article has been viewed 1,369 times.
Rate article
This article has a 5 rating with 1 vote.
Article comments
There are no posted comments.