Contrary To The Ethiopian Transport Minister's False & Misleading Statements - ET302 Flight Crew Did Not Follow Procedures
Author

Richard Lucas-Macgibbon

Published

May 2, 2019

Word count

1,772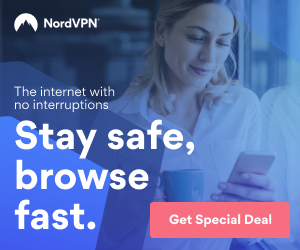 'CONTRARY TO THE ETHIOPIAN TRANSPORT MINISTER'S FALSE & MISLEADING STATEMENTS - The ET302 Flight Crew Did Not Follow Procedures (v3.0)'
VIRTUALLY EVERY NEWS AGENCY HAS ECHOED THE WORDS OF ETHIOPIAN TRANSPORT MINISTER DAGMAWIT MOGES WHICH WERE THAT THE ETHIOPIAN AIRLINES FLIGHT CREW 'performed all the procedures repeatedly provided by the manufacturer but was not able to control the aircraft.'
These words coincident with the April 4, 2019 release of the preliminary report on the crash of Ethiopian Airlines Flight #302.
IS THAT TRUE? DID THE ETHIOPIAN FLIGHT CREW FOLLOW BOEING PROCEDURES? DID BOEING EVEN HAVE A PROCEDURE FOR THE CIRCUMSTANCE THAT THE ETHIOPIAN FLIGHT CREW WAS ENCOUNTERING?
UNFORTUNATELY, THE ANSWER TO THE FIRST QUESTION IS NO! (The proof of which is contained in the very preliminary report that the Ethiopian Transport Minister was referencing and explained more fully in the paragraphs that follow).
AND, UNFORTUNATELY, THE ANSWER TO THE SECOND QUESTION IS ALSO NO! (Boeing has a procedure for 'runaway stabilizer' and it is being passed off by Boeing as a procedure to deal with the MCAS situation that happened to Ethiopian Airline Flight #302; however, in actuality, it is not. That is why the American Airlines pilots and their union representative have stated that the MCAS feature was not documented and they were never told that it existed. The runaway trim procedure has been around forever in the modern jet age. It was part of Boeing flight manuals for virtually the entire line of B-737's dating back to the early 1960s. Boeing is attempting to 'shoehorn' it here as a procedure for MCAS. It is not, related maybe, but it was never intended for the purpose for which it is being used by Boeing at this moment in time).
IT SHOULD NOT BE MISTAKEN FOR A PROCEDURE TO DEAL WITH AN MCAS MALFUNCTION BECAUSE IT SIMPLY IS NOT. AT BEST, IT IS A 'WORK-AROUND.' IT IS A DOUBLE-EDGED SWORD. [1] This back-door 'technique' to mitigate MCAS actually makes the situation better and worse. It takes away one of the very few TOOLS available to the flight crew to counteract what MCAS has done. In this instance, you are actually taking away/de-powering your electric stab trim (the switches on the Captain & F/O yokes). The very tool that the flight crew needs to counteract what MCAS has done (NOTE: the stab trim cut-out switches do not turn-off or depower MCAS as they merely take away MCAS's ability to control the stabilizer. At the same time, the switches take away the pilot & copilot's ability to control the stabilizer trim).
A safe MCAS design would (1) first and foremost have visual and aural warnings/indications that the MCAS system has been activated and is operational/moving the stabilizer trim, (2) have a means for the flight crew to physically override MCAS, (3) have a means for the pilots to de-power MCAS directly without sacrificing their ability to utilize stabilizer pith-trim (absent some distant circuit breaker), (4) would have a specific procedure to deal with unwanted MCAS activation, (5) would have multiple sources of data input & crosscheck capability built-in (dual AOA input & analysis), (6) would have warning lights and pilot warnings when the system malfunctioned or received conflicting data, and (7) it would be fully documented and integrated with focused flight & ground crew training ensuring that all B-737 MAX 8 flight crews were fully aware of how the system/s operate and how to safely manage them when anomalies present themselves. None of these essential safety features exist in the current Boeing 737 MAX 8 aircraft & systems design at present.
IT WAS DESIGNED TO DISABLE STABILIZER TRIM THAT HAD RUNAWAY - UNCONTROLLABLY (continuously & uncontrollably running away, that is). IT HAS SIMILARITIES TO WHAT MCAS WAS DOING, BUT IT IS BY NO MEANS THE SAME THING, NO MATTER WHAT BOEING IS TRYING TO SELL THE GENERAL FLYING PUBLIC IN THEIR ATTEMPT TO REWRITE HISTORY.
MCAS WAS NOT DOCUMENTED AND THEREFORE THE FLIGHT OPERATIONS MANUAL (FOM) HAD NO PROCEDURES FOR MCAS EVENTS.
PROOF OF THAT FACT THAT THE FLIGHT CREW DID NOT FOLLOW WHAT THE RUNAWAY TRIM PROCEDURE CALLED FOR IS CONTAINED IN THE VERY REPORT FROM WHICH THE ETHIOPIAN TRANSPORT MINISTER MAKES REFERENCE.
IT JUST IS NOT INTUITIVELY OBVIOUS. YOU HAVE TO KNOW WHAT YOU ARE LOOKING FOR.
It is painfully clear that the flight crew did follow the recommended procedure for runaway trim instructing them to 'DISENGAGE THE STAB TRIM SYSTEM and leave it off for the remainder of the flight.'
BUT THERE IS MORE TO IT. THE PROCEDURE RECOMMENDS TO 'TURN-IT-OFF AND LEAVE-IT-OFF FOR THE REMAINDER-OF-THE-FLIGHT.'
Is that what the ET302 flight crew did?
NO, unfortunately, it is not!
IT APPEARS THAT THE ETHIOPIAN TRANSPORT MINISTER AND THE PRESS MISSED THAT VERY IMPORTANT FACT.
In the transcript of the preliminary report on page 11 of 33 at 05:43:11 it reads, 'about 32-seconds before the end of the recording, at approximately 13,400' [2] two momentary manual electric trim inputs are recorded in the ANU (aircraft nose-up direction). The stabilizer moved in the ANU (aircraft nose-up direction) direction from 2.1 to 2.3 units.'
At 05:43:20 approximately 5-seconds after the last manual electric trim input, and AND (aircraft nose down) from 2.3 to 1.0 unit in approximately 5-seconds. The aircraft began pitching nose down. Additional simultaneous aft column force was applied but the nose down pitch continues, eventually reaching 40° nose down. The stabilizer positioned varied between 1.1 and 0.8 units for the remainder of the recording.'
WHAT HAVE WE HERE? - THE SMOKING GUN
ALTHOUGH THERE ARE A LOT OF THINGS GOING ON HERE, THE SIMPLE FACT IS THAT, ONE OF THE FLIGHT CREW MEMBERS MUST HAVE RE-ENGAGED THE STAB TRIM BY MOVING THE STAB CUTOUT SWITCHES BACK TO THE 'ON' POSITION.
WHY DO YOU ASK?
Because shortly after 05:43:20 MANUAL ELECTRIC TRIM INPUT is recorded again. That simply is not possible unless the STAB TRIM CUTOUT switches were re-engaged or moved back to the 'ON POSITION' (contrary to the runaway stabilizer procedure) and one of the pilots activated the trim switches on their control wheel (yoke).
MORE IMPORTANTLY, the reference at 05:43:20 to '5-seconds after the last manual electric trim input, an AND (aircraft nose down) automatic trim command occurred and the aircraft trim moved in the AND direction from 2.3 to 1.1 units in 5-seconds (THAT HAS MCAS WRITTEN ALL OVER IT). The aircraft began pitching nose down and the aircraft was heading for the ground at speeds well in excess of the maximum allowable airspeed (VMO) (barber-pole) (red-line) at more than a 40° nose down pitch angle.
BINGO! This is the MCAS rearing its ugly head again and sending the aircraft plummeting from the sky at a horrific rate of speed & rate of descent. That is the MCAS signature sequence (reset; ~9-seconds of nose down trim (AND) or approximately 2.0 units nose down; etc.). It was RESET when the combination of turning the STAB TRIM SWITCHES back to the ON POSITION & activation of manual electric trim by the pilots was activated and then ceased. This triggered the MCAS to re-activate and come back with a vengeance. This time, however, MCAS went through its programmed sequence-of-events at barber pole speeds (in excess of VMO) and would have immediately sent the aircraft into a roller-coaster-like pitch-over an immediate high-speed dive into the ground.
The failure to follow the directive to place the STAB TRIM SWITCHES TO CUTOUT AND LEAVE THEM THERE FOR THE REMAINDER OF THE FLIGHT, SEALED THE FATE OF THE FLIGHT CREW AND EVERYONE ON BOARD ETHIOPIAN FLIGHT 302 THAT DAY.
May they rest in peace.
[1] Make no mistake about it, the B-737 MAX 8 is a 'flawed design' that manifested itself by attempting to stretch the design limits beyond aerodynamic limits and presumptions that were set-in-stone (constraints) when the first B-737 rolled off the assembly line in Rent on, WA some 50+ years ago. In arriving at the 'make or break' decision to push the limits of what can and cannot be done aerodynamically with the B-737, Boeing chose not to start from scratch and design, build and certify an entirely new aircraft because (1) it takes time (a luxury Boeing didn't have with Airbus offering a competing line of aircraft in the single-aisle arena, and (2) the costs were dramatically greater.
'Work-Around' & 'back-door' are terms for using a set of techniques that come from years of experience. Often they are necessary as the result of a poorly designed aircraft system or 'design flaw.' Sometimes, these are published and sometimes they are not. When they are unpublished, they are often passed-on from flight crew-member to flight crew-member. No matter how they are utilized, they require a certain amount of 'time in the airplane' and/or a pilot with a 'lot of flying experience in the aircraft to which they are being applied.' We are talking about thousands and thousands of hours of experience in what they refer to as 'type.'
A published procedure is easy to work with. The steps are contained in the Quick Reference Handbook (QRH) and pilots are trained and knowledgeable about its purpose and use.
A 'Work-Around' and/or 'back-doors' are utilized when no procedure for the specific anomaly exists or is published. These require much more in-depth systems knowledge, understanding, and experience. What you do to or with one system can have ramifications with another completely different system. Much like using a 'Run Away Stab Trim' procedure to deal with an MCAS anomaly. It is not the correct tool for the job, but it can under limited circumstances, get the job done.
All of these factors are something that Ethiopian Airlines was in short very supply of [keep in mind that even though First Officer made the right call as to the source of the problem (MCAS), he had less than 200-300 total flight hours, very little of which was in the B-737 MAX 8. He was fresh out of flight school, accumulating little more than the minimum requirement for a commercial pilot certificate].
[2] The FDR records standard pressure altitude values which are not corrected for airport barometer setting.
NOTE 1: The throttles remained at 'max power' after being set for take-off and neither pilot reduced the power by pulling the throttles back at any time during the flight. Even though flight instruments on both sides of the cockpit indicated an over-speed condition and every aural warning known to man (clackers) were screaming at them that they were going TOO FAST (exceeding the design limit airspeed of the airframe), neither pilot had the presence of mind (situational awareness in pilot jargon) to pull the throttles back.
NOTE 2: On the picture included here, the STAB TRIM SWITCHES are 'guarded' switches. However, for reasons that are unclear, they may not be 'guarded' switches on the B-737 MAX 8.
Richard D. Lucas-MacGibbon
BS & AS Aero (SJSU/Foothill College)
RETIRED: 7-Yr USAF Pilot (T-41, T-37, T-38, C-141B); 37-Yr Airline Pilot (DC-8-63F, B-727-100F, B-727-200F, B-727-200F Valsan, B-747-100F, B-747-200F, A-310-200F, A-310-300F & A-300-600F
ATP (L-300, B-727, & A-300-310/A-300-600)
Commercial ASMEL
CFI ASMEL
AGII (Basic, Advanced & Instrument)
FE - Turbojet
Drone Pilot (Part §107) CoW (Part §107.29)
8713 E. Lockwood St.
Mesa, AZ 85027-3022
www.R1LLC.com / www.FirstResponderUASOps.com
Article source:
https://articlebiz.com
This article has been viewed 2,415 times.
Rate article
This article has a 5 rating with 120 votes.
Article comments
There are no posted comments.