Remember the 2019, UCH class of 1986 Reunion in Hyattsville, Maryland 20783, USA?
Author

Chibuike Anyoha, Md

Published

July 22, 2021

Word count

1,688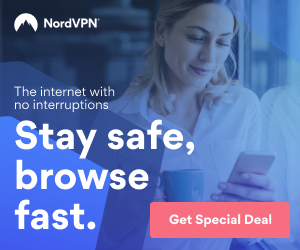 It's hard to believe, but true. Two years have passed since the last reunion. Even though the passage of time has reshuffled the sequences of the event, its memorable highlights remain unforgettable. Like the moment I sat between Barry and Wong, and Ngozi walked over to the low-level stage platform of the ballroom. Reading my mind and body language, Barry said, "She will sing. Do you want to join? Go join." Hesitating a little at first, I got up off the chair, walked over to the platform, and began to sing alongside her. It was one of those irresistible emotional gospel songs that cause people to temporarily forget themselves because they are in the same rhythm with nature.
Chima
As the singing went on, Chima was crosschecking the words of a song written on a white piece of paper. Moments later, he flew from the back of the ballroom to upstage us. Adjusting the microphone a little up to the height of his dark blue lips, he began to sing a classic folksy song, "Omo-opupa." Though the song was in a vernacular most did not understand, something about the tempo and the lyrics of the song made it irresistible. Suddenly, craziness took over the reunion. Everybody wanted to sing and dance Omo-opupa. Fred frog-leaped onto the stage to sway and twist his torso, and then he yanked the microphone from Chima as he took over as the lead singer. Morafe could not help himself, so he cut in to join them, and then Gbenga ran over to the stage, slashing and surfing with his feet.
If that particular moment were the only event of the 2019 reunion, I and many others would have gone home completely satisfied. However, many more spectacular events were concurrently and consecutively happening. Irene gave a testimony full of courage, triumph, and perseverance. A woman of such character, grace, and eloquence in the face of astronomical challenges taught many of us lessons that the college of medicine could not have taught. From Mafullul's wife came another powerful voice of courage, resilience, and enlightenment. Then, Yinka introduced a songster. "She will sing two songs," he promised. That was an understatement. When she took over the microphone, her artistry and her strong voice could have been an entire reunion, and folks like me would have gladly gone home satisfied. With song after song, we were in a mood where everything, including gestures and remarks, provoked laughter. I tried but lost count on how frequently we laughed out loud. We laughed when Andy said that the "first Malawian I met, I married." Laugh bubbled up the high ceiling when Mase revealed that his son Issa was engaged to a girl named Lisa. "Should Lisa and Issa get married, I will sew them, Ashoke," said Faweya, and everybody laughed, again and again, none stop, some sobbing uncontrollably.
Goze
At a corner by the left of the dance platform, the indefatigable Goze decided to show off his dancing moves, which sent everybody into another frenzy of laughter. People were drunk with laughter. Chinwe laughed until tears dropped off his eyeballs onto the white drapes covering the table in front of him. That same night--or it could have been the night after, my memory has faded--at a strategic position near the high table, Leex, who, seconds ago had spurred Bunmi to a boxing combat, lowered his fist when he stared at Vero's disapproving eyes. Noticing what had happened, we laughed again. Minutes later, many eyes watched couples after couples dance briefly before being signaled to return to their seats, finally leaving the dancing floor to the longest-married couple of the class of 1986 – Folarin-Shitt-Bey.
You would think that people drowned in delight and emotions were incapable of taking thoughtful actions. Yes, we still took care of important business. Perfect silence was observed when Pastor David Ijeh and Morafe prayed. We all commiserated when, in his usual reflective manner, John called for a moment of silence for classmates who had passed on to eternal life. And when the friends of Sam Best, who was streaming online, lined up to salute him, the reunion was in full arousal for 30 minutes.
The Money man
More "wow!" moments followed when the arousal subsided. Adewale talked about his work to build an enviable hospital and recruit the best clinicians in Ogun state. Hearing from Titilola and Moji gave the class confidence in the potentials of the medical system in Nigeria. Responding to the class president's (Yemi) call to show up and brag, colleagues pledged over $85,000 in donations to help their beloved Alma Malta, University College Hospital Ibadan, UCH. Speaking of Leslie, Vero said, "He has always responded and came to our rescue whenever we run into money issues." Luck struck when, the "Esere-ego" (the money man) of the class, Emma N., throwing dollars at a book donated by Leex and auctioned by TG, out-bid everyone to purchase the book for $2,000.
Adora
Nearby, sitting across from N. Bardwaj, Emma O., nostalgically watched the parade of "who among the class has changed the least since leaving medical school in 1986." When the dust settled, the reunion declared Simsola as the least-changed person in the 1986 class. Ajibola was a close runner-up. We were not sure where Adora belonged. Some said she had changed, while others said that she had remained the same. With her classmates unable to make up their minds, Adora declared, "I have changed for greater things." Applause followed. Roro was in another class of the unchangeable colleagues. He played saxophone throughout the event, with enough skill and professionalism to wipe away all his transgressions, past, present, and future. Jenny Brown did not disappoint, either. When I ran into her and was trying so hard to remember her, she fired back, telling me that she has never seen me in her life. Then, I knew she had to be Jenny Brown, all smiles and candid as ever.
So much caring went on, as well. Everyone contributed in their areas of expertise. People hugged people they never hugged during their six years in medical school. Men embraced and lifted each other in the air. Women held each other tight as if they did not want to lose them to impending age, frailty, distance, and time. On my trail to track Frank, I felt a tug on my back collar, and a voice said, "Can I fix your collar?" "Please do," I said. The voice belonged to Anita. Soon later, another voice said to me, "This t-shirt is too tight on you. Take it off and wear another one." Okay, Ify, I said. When it came to crunch time, Qaiser provided real-time cost estimates on intended class projects.
Greg
Everything would have been perfect had all who came were recognizable. The brochure, which put old and new faces side by side, did a lot to help people put names to strange faces. That notwithstanding, it still took hours and days after the event ended to recognize some faces. For example, by the lobby to the ballroom, a short distance from where Adanna and Mordi were working on their laptops, the person who threw out both wrists and gently requested that Chairman Chuks help pin the sleeves of his black suit ended up three days later to be my dear friend Greg. "Damn it!" I said when I got back home. Another person who had a sizable goatee, who I hugged a thousand times pretending to recognize him, ended up three days later to be Kunle, A. What missed opportunities. Had I recognized them at the event, my conversations would have been more intimate, and the hugs and shakes a million times more treasured.
Indeed, the best friendships are those formed under communal pressure. For six years, we learned together, woke each other up to read, and helped each other cram last-minute answers to "past exam questions" that landed on our laps from "never to say places." We endured together under our Alma Mata, the University College Hospital (UCH) Ibadan. Now, in middle age, there is an intense urgency to enjoy one another and to share our differences as well as what we have in common.
Leo
Before the event ended, people started buzzing about the next upcoming reunion. Whenever it comes, (they did not foresee the 2020 COVID pandemic), it will outshine the past ones, they said. I agree. For one thing, we have not yet seen all our classmates. Everybody saw and heard the roar that followed the entry of Leo and Wong, both attending for the first time. Imagine the uproar that would occur when men like Ukah, Ochei, Okey, Jaja, Somebody, Ik and OjehB--, Nwokocha, Bertrand, Jimoh, Gafar, Sandeep, Bamidele, Akparanta, and Vince, just to mention a few, had shown up. We did not want to go home, but we did. "Start planning for the upcoming event in 3 years," an optimistic voice announced across the hall as people stood and said goodbye and began to return to their hotel rooms.
Obi
I caught up with Obi on my way back to the hotel room. "Let me tell you," he said as we walked from the ballroom back to the hotel room, "this was a heck of a reunion." "I agree completely," I said. "It is the Sobhan et al. effect. That guy Sobhan did not change a bit in speed and agility." While we stood still waiting for the elevator to come down, Obi said again "Let me tell you, don't forget about Chairman Chuks and the many committees and their chairpersons." I could only nod in affirmation, for by this time the elevator had come down and its doors were about to open. "All hands were on the deck" he added as the elevator sped up. "Great thing that Vero remembered at the last minute to mention it-- you did a great job with the brochure," I said to him. A smile rippled across his forehead and vanished inside his gray beards. Then, the elevator doors opened on the third floor. On his way out of the cabin, I said, "See you at the next reunion."
If you enjoyed reading my eye account of the 2019 reunion, please donate $20 dollars or more to a nonprofit organization with 5013© status that caters to seniors in my village, Akokwa, Imo State, Nigeria. Website:https://eldershelpinghands.org/donation/
Article source:
https://articlebiz.com
This article has been viewed 1,111 times.
Article comments
There are no posted comments.