CardioFlex Therapy Spring 2021 Community Events
Author

Terry Abrams

Published

March 14, 2021

Word count

405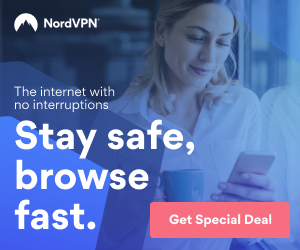 CardioFlex Therapy enjoys supporting mission-focused causes by participating in fundraisers and local Davie community events throughout the year. We would like to continue raising awareness of these causes and community organizations, and the people that they are trying to help.
Here are a few community events to participate in and support this season!
American Lung Association
Fight for Air Climb
March 6th, 2021 at 8:00 am- Hard Rock Stadium
Join the American Lung Association outside for a re-imagined Climb. All are welcome to share in this adventure, whether you're new to the event or a veteran Climber.
Just like their indoor event, how you climb outdoors is up to you. You can race to the end or take it at your own pace. There's even a Climb Your Way virtual option for those who can't make it to the event.
Visit this page for the most up-to-date information about the event.
Learn more here.
American Heart Association
2021 Broward Heart Walk Digital Experience
Sunday, March 14, 2021 at 9:00am- Virtual Event
This year's Heart Walk will be the biggest ever as over 1 million walkers across the nation move as one.
Heart walk is about coming together, getting hearts pumping, honoring survivors, raising lifesaving funds — and having fun along the way.
This year's donations will help fast track COVID-19 research and train front-line workers while they continue the fight against heart disease and stroke.
Learn more here.
Autism Speaks
2021 Autism Speaks Miami Gala
March 20, 2021 at 7:00 pm — 9:30 pm -Virtual Event
Every year, the Autism Speaks Miami Gala brings together philanthropists, business professionals and influencers from the South Florida community, all join to honor and support the individuals with autism and their families.
Learn more here.
Relay for Life
Relay for Life of Davie-Cooper City
Saturday, April 24, 2021 at 3:00 pm — Cooper City High School
Cancer won't quit. So neither can we.
Relay For Life is all about joining together as a community.
Survivors and caregivers are the heart of every Relay For Life event. By participating, you can connect with other survivors and caregivers, inspire someone newly diagnosed, lend an ear to someone with a similar situation, and be part of a community where cancer is faced together, not individually.
Learn more here.
We invite you to visit our blog to stay up to date on the latest events in which we participate, promote, and support in the South Florida region.
For more info visit: www.cardioflextherapy.com
Terry Abrams is the President & Director of Physical Therapy for CardioFlex Therapy, a start-up company founded in 2005 in Fort Lauderdale, FL. Delivering both Physical Therapy & Occupational Therapy, CardioFlex Therapy's Outpatient Clinic is centrally located in Davie, FL serving the Greater Fort Lauderdale area. For Home Physical Therapy, CardioFlex sends its therapists to homes located in Broward, Dade, & Palm Beach counties.
Article source:
https://articlebiz.com
This article has been viewed 1,105 times.
Article comments
There are no posted comments.