Stop The Violence Celebrity Basketball 2022
Author

Dee Jones

Published

August 20, 2022

Word count

396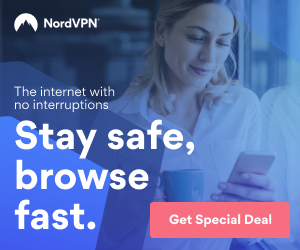 Chicago is one of the largest cities in the US known for tourism, music/entertainment, fashion, its beautiful skylines, delicious food and architecture. In all its splendor, it has become plagued by violence in impoverished neighborhoods on the south and west sides of the city.
The rise in violence was very evident in the late 1960s and steadily decreased in 1992 and dropped again in 2016 but rose significantly in the 2020s. Many believed the increase of violence was due to the economy down-fall which increased criminal and gang activity.
The years Chicago had the most decrease in violence was attributed to crime-fighting techniques but also due to the championing of community representatives and community leaders who are working tirelessly to provide resources to combat violence.
One community leader that's taking a stand against Chicago's violence is Dex Millions-Entrepreneur and the CEO of StarLink Entertainment.
Dex Millions and Chicago's very own Hip-Hop recording artist, Twista came together 5 years ago and started the annual Stop The Violence Celebrity Basketball Game that brings together people from all walks of life to send a strong positive message of unity and harmony to Chicago streets.
Some of the players this year will include: DJ Pharris, Bo Deal, Kris Lofton & Lucien Cambric (Starz POWER Force), Chef Sean, D Low, Big Homie Blocks, Taco, Fat Man, DJ Amaris, Korporate, Daryl Jones and more….
Dex Millions shared:
"We hope that for one day, we can bring families across the city together for the opportunity to pause and cease the senseless gun violence. This game was designed to promote peace and a sense of unity. When we first conceptualized this game five years ago, it was because Twista and I were tired of hearing about people getting killed.
Today, we are saying the same thing and it saddens us.
We see people coming together from all parts of Chicago for one day to have fun in a safe space. This is an outlet for our young people who don't have much to do in their neighborhoods.
If we can surround them with positive images, it can definitely have a lasting impact on them."
Stop The Violence Celebrity Basketball is a free annual event that is designed to promote peace and a sense of unity. For more information about this and other events held by Dex Millions, please follow his Instagram account @DexMillions.
CEO-DJPRC•Major Record Labels Director•Cert PR/Publicist•SAG/AFTRA-E Actress•Project Manager •TV&Radio•Media•Content Creator•Casting• Talent Scout•Journalist•Investor
@DeeJones116
www.facebook.com/dee.jones.1297
Article source:
https://articlebiz.com
This article has been viewed 411 times.
Article comments
There are no posted comments.