Saving the world with Eco-Powered WiFi for Events
Author

Ben Saxton

Published

April 17, 2019

Word count

399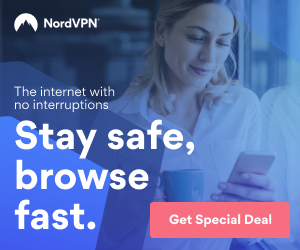 In the current worldwide climate of pollution and global warming, green technology is a win for all. Not only is it saving our planet, it's saving money, as renewable energy cuts down the need to pay for electricity created from fossil fuels and other non-renewable sources. That's why at Get Me Connected we have endeavoured to make our WiFi technology as eco-friendly and sustainable as possible.
How Do We Provide Eco-Powered Connectivity?
Our main source of eco-power comes from the sun. Back at our offices we use solar power to charge up all of our batteries, small or large, so that we have power ready and prepared ready for any event. Even if the sun isn't out, as is often the case in the UK, our batteries are pre-charged over time beforehand. Our battery technology can power everything we provide, from Plug and Go kits that provide WiFi for smaller crowds, to the access points, bridges and backhaul kit required for larger scale events.
Not only do we provide pre-charged batteries, but we also have the ability to set up solar panels on site, keeping batteries charged constantly. This means that we can simply place down access points around a site and keep them going for as long as the sun shines.
An Off-Grid Solution
Because of this utilisation of eco-power to provide our super-fast, robust internet connection, we can create a WiFi network anywhere. Our solar charged batteries and use of solar panels mean that no wired power is required on site. This also means that we can get a WiFi infrastructure set up in no time at all as there is no messing about finding plug sockets and trying to get our kit in the perfect places, as we can just place them wherever there is a space.
Sustainability For The Future Of Events
We really believe that making the events industry green is a step in the right direction. The future of events may very well be aligned with the future of our planet, with the industry adapting to fit into our ever-changing lives. Diesel power generators are a major contributing factor to the emissions of festivals and events, as they are used regularly to power everything from lighting to water pumps. Switching as many of the generators of this 42 billion-pound industry to sustainable energy will help massively towards making our events greener.
Get Me Connected is an award-winning specialist event WiFi company, delivering the fast, reliable and secure connectivity demanded by today's event organisers.
info@eventwifi.com
Article source:
https://articlebiz.com
This article has been viewed 1,536 times.
Rate article
This article has a 5 rating with 1 vote.
Article comments
Netra · 3 years ago
Nice Article, Saving the world with Eco-Powered WiFi for Events I hope this is a fantastic idea
---