The African-American With Lewis and Clark
Author

Katy Beachr

Published

February 16, 2018

Word count

549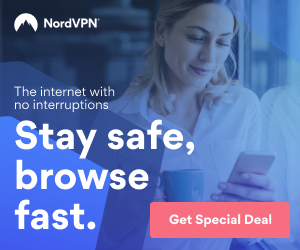 Everyone knows the story of Lewis and Clark and their journey from Camp Wood near St. Louis, Missouri to the Pacific Ocean . The expedition set out in May 14,1804 with Meriwether Lewis and William Clark. But very little is known of one of their very important companions. He was a black man named York.
York was a slave owned by Clark's father and passed down to Clark in his father's will. It is believed that York married just before setting out on the famous 28 month trek west. It is not known if he had any children. We know very little of York and that is through the writings of Clark and other members of the Lewis and Clark Expedition. As many of the Corps of Discovery members were illiterate, so was York.
According to historian, Robert Betts, he was allowed a considerable amount of liberty on the journey. He even was
allowed to carry a firearm. York helped the company with peaceful negotiations with the Indians along the way. He was apparently shown some respect by Lewis and Clark as they named a couple of discoveries after him. They were York's Eight Islands and York's Dry Creek. Unlike some of the other men in the group he was able to swim. This may be a reason for some of the respect and freedom he was afforded.
After they reached what is now Pacific County, Washington, near the mouth of the Columbia River, his opinion along with that of their Shoshone guide, Sacajawea. was considered as to whether they would camp on the north or the south side of the River.
After returning from the Columbia-Pacific most of the members were given honors, double pay and acreage. That is, everyone except York. He remained the property of Clark and kept the one word name of "York" as if he were a pet animal ranking him at the bottom of the social ladder.
The rest of the story remains in dispute.
According to author Washington Irving, Clark said that he eventually gave York his freedom about ten years after they returned from the west. Clark told Irving that York subsequently failed at a business he started and wanted to reunite with him. He said York eventually died of cholera. It is not known if he ever found his wife.
Historian Betts suggests that York escaped to freedom after refusing to return to Clark's custody. It was reported that an African American man was found living with the Crow Indians in North Central Wyoming in 1834. This African man told Mr. mcKinney, a trader who met him, that he first came to the area with Lewis and Clark. He returned to south central Wyoming after the expedition and had been there about ten or twelve years. It appeared that he was a chief among the Indians because he had four wives and lived with all of them alternately.
A third source claims that York continued with Clark as a slave and that he asked for his freedom and Clark refused.
According to this source Clark did send him to Kentucky so that he could be closer to his wife. Then after ten years he was granted his freedom. He worked i the freighting business in Tennessee and Kentucky where he died of cholera in 1832.
Katy Beacher is a retired registered nurse caring for an ailing spouse. She decided its more fun to run a web site and write articles than it is to sit and knit. She relies on her lifetime experience in home decorating on a budget and study of trends to operate her site. She loves animals and is interested nature and in marine life. Http://www.endlesscoastaldecor.com
Article source:
https://articlebiz.com
This article has been viewed 1,709 times.
Article comments
There are no posted comments.