​India is an unbelievable country with many cultures, backgrounds, and languages: Sumeeta Kohli, Panorama India Chairperson
Author

Asha Bajaj

Published

July 10, 2021

Word count

2,284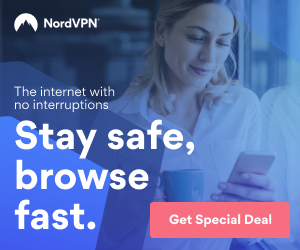 #Mississauga, #IndiaDay2021; #PanoramaIndia; #IndiaDayVirtualExpo; #VirtualArtContest
Toronto/IBNS: Panorama India has been celebrating India Day for the last 21 years. This year it would celebrate India Day 2021 with a historical first time ever India Day Drive Thru Parade. During a Zoom meeting Jul 7 Asha Bajaj, Editor, Director & Marketing of Canadian-Media, had a chance to discuss with Sumeeta Kohli, Chairperson, Panorama India, Sandeep Goel, President & Chief Executive Officer of ICICI Bank, and Victoria Clarke, Director, and CEO of Tourism Mississauga to learn about the highlights of India Day 2021.
Following is the excerpt of the interview:
Asha to Sumeeta: Give us a brief background about Panorama India, when started, and what is its mandate?
Sumeeta: Panorama India is a 21-year-old non-profit organization with its primary goal, as proud Indo-Canadians, to celebrate the culture and heritage of India, from where we come from, and to make a beautiful mosaic that is called Canada.
​India is an unbelievable country with many cultures, backgrounds, and languages, and we all come together as proud Indians and as Indo-Canadians we and get to celebrate India here.
In 2019 Panorama India celebrated Republic Day by bringing together 85, 000 people. Last year we went digital with covid 19 Pandemic, which did not stop us, but actually motivated us to connect more. I think the need to connect virtually with more and more last year and this year than it has ever been, allowed us to connect with seniors and kids because everybody performs, and loves our culture, and loves to celebrate. It is such a great way to bring everybody together. Last year's India Day celebration was about 19 hours of programming on 27 channels. We did it for two days. This year we decided it was time to come back and celebrate together. We had been planning for about two and a half months very carefully behind the scenes, looking at all the scenarios with the safety of all, being our number one priority.​
​We are excited to announce we are posting the first-ever drive-thru parade celebration. We are also excited that India Day falls on a Sunday this year because Canadians celebrate everything on the weekends. So on Sunday, Aug 15, we would be hosting the first-ever drive-thru India Day parade which means that you in your cars with kids can attend the event from the safety of your cars and when you drive through the entire experience, you get to see all of India in one day.
Asha to Sumeeta: Panorama India has been celebrating India Day for the last 21 years. What's new about India Day this year?
The new this year is the drive-thru parade which aims to have everybody out. That would be the perfect way to reach to get 85,000 people which was possible in 2019. We are not there yet. We are on the road to recovery. So I think we can make it bigger next year. So with this drive-through experience, you will get a real link. It is a free event and it is free for the public.
​A link would be sent out to everybody at the end of July at Paramount Fine Food Centre in Mississauga. We ask you and your families to get their license plate and your information and you will then get a confirmation. The link has several windows throughout the day from 11 am to 7 pm that you can pick allowing the passengers in the cars that pass through every hour to enjoy without being rushed.
​​​This would also facilitate us to manage the number of cars that go through every hour. On the day and time picked by you, when you arrive at the time slot you picked, you will be able to enter the experience. There are lots of surprises that are going to be announced by the end of July, the free giveaways, the new additions of possible people attending, etc. Once you arrive you will see the main stage. Your cars will be parked in front of the stage which is full of varied programs. So what is India Day without dance, singing, and culture? That is so important to know who we are. So the stage once again is open. Panorama is a non-stop stage. After your arrival, you will be able to experience the first performances happening on stage. There is a radio station from where you can hear all the music in your car. Then you enter the drive-thru parade. Initially, you would see these our partners and sponsors to whom you would be talking. Following that you actually see stage performances being created by different organizations that represent the states of India. This drive-thru experience to see India has been made possible because of our partners and sponsors that support us.
Panorama India is a non-profit organization and does not charge for events. The only reason for the events to be free is due to the support of our sponsors and partners. I am proud to say that ICICI Bank is the presenting sponsor and that Tourism Mississauga is our partner, both of whom had made it possible for us to do free events. So we are grateful to our diamond sponsors with whom you would speak shortly and our gold sponsors who are making this event happen.
Asha to Sumeeta: Please throw more light on what will the experience of the participants be with the unique and historic event India Day Drive-Thru Parade to be held on Sunday, August 15, 2021?
Sumeeta: The unique part is that you can sit in the car and see the whole of India through the drive-thru experience. I do not think we have done it ever in Canada. But it not unique to Panorama India. That is something we strive for. But the unique part is that you can do it safely in your cars. Obviously, we recommend the same household members, but with everybody double-vaccinated, with all the rules are changing by the minute, we still advise all to please follow safety. And more than anyone else, our seniors, and our kids had really been hard hit the most by the Pandemic, as the only place, they could go was to grocery stores to get the most excitement.
The next question is for Sandeep Goel.
Asha to Sandeep: What motivated ICIC Bank to support this unique and historical event?
Sandeep: Thanks for the chance to showcase us as a diamond sponsor for the event. We have been associated with Panorama India for the last almost 10 years on various occasions.
This year, given the covid disruption, we were looking for some events, virtual as well as real physical. It is very important in our community. India is a very connected country and very difficult to survive with physical distancing. So we thought that this is a unique concept and we immediately let Panorama India know of it.
​They let us showcase the ICICI Bank to the Indian community because we have a bank here for Indo-Canadians and we serve their requirements both in Canada as well as in India. And the trend of immigration had been accelerating for the past decade. Mississauga has a perfect destination for this event because it is a large community of Indians who find Mississauga as their home. We also have a dominant presence in Mississauga. We have branches and centers all across Mississauga. We are also planning a bigger expansion in Mississauga as we go forward. This is an important opportunity for us to showcase this branch to the Indian community on the radio.
The next question is for Victoria Clarke.
Asha to Victoria: We feel honored that Tourism Mississauga is supporting the India Day Celebration. Why do you think that this event was important for Mississauga?
Victoria: Thank you so much for the invitation to be here today and thank you to Panorama India for inviting us to come on as a sponsor. As Sandeep already mentioned, Mississauga is an excellent destination for this event. There are so many Indians in Mississauga who have made it their home and vising friends and relatives. We welcome and invite you to visit Mississauga when it is safe to do so.
​Events like this only happen in Mississauga when people are passionate about their culture and community. Give their time to make it happen and it is absolutely our privilege and a pleasure to financially sponsor this event and make sure that it happens.
I know that the aspirations of years have gone by when 85,000 people attending an event in 2019. This shows a very strong representation from India and we hope that as Sumeeta said, on this road to recovery in the coming years those numbers could be even higher as we come to celebrate India Day together.
Asha to Sumeeta: Please tell us in brief what other experiences would be felt by people this year as part of India Day?
Sumeeta: As Panorama always does, we have multiple things happening on India Day celebrations and we try to accommodate all the age brackets of different communities. So keeping kids in mind we always do something for kids.
We will be doing a virtual live active art competition which we also did for India Republic Day. We actually had a very big asset as we had 150 kids registered with kids even from Calgary and Vancouver. Being virtual, we can celebrate this event in any part of this world. We are doing the same thing again. The competition has gone live already. The cut-off date is July 31.
So all the parents are requested to complete the registration for different age groups for different demographics before the cut-off date. It has limited spots again. When you register, you will get a secure link, which would enable them to come to the Saturday event and you will all be live with kids of the same age group. All the kids would then be given a theme each and they can color whatever they like and they would be given one hour. We will announce the winners closer to India Day. So that is the art competition.
Another big thing that we are doing on Sunday, August 8, is the India Day Expo Exhibition which would be virtual and provides an online marketplace for vendors from India and Canada and some from the US as well. They are all coming together to showcase their products and backgrounds.
They are actually looking at handicrafts vendors. There are few surprises as well that we would be announcing soon for the Expo. Our partners will also be there and they would run live webinars. So ICICI bank would be the hotspot. Their webinars were very popular during India Republic Day. They are going to be running another webinar. Tourism Mississauga would also be running webinars. What is nice about these online vendor fairs is that you can actually chat live with the sponsors too. It is not just you go on to a booth. There is a physical booth. You go up to the booth online but you also get to chat with them.
The biggest thing we are doing for the vendors this year is that we are showcasing a lot of small businesses as well. Because the small businesses have been affected most in the last year and a half due to the Covid-19 pandemic.
​So hopefully it is a platform for community organizations. We would set up their showcases there. For example, Brahmakumari always showcases as she does such great things for the community. We would try our best to show everybody on that day. You can register, attend the vendor fair which is completely free and prizes would be given away to different vendors and sponsors and it is an online event and will happen on Aug 8. We kick off the India Day celebration then. And the following Sunday when you come to the event Sandeep would tell us about what their booth is doing when we drive-thru. I know Tourism Mississauga is doing a lot of stuff and I would love to share that information but I would tell you that it is going to be exciting as we are doing everything to make it fun, fun, fun.
And one thing I do want to tell that not everybody would be able to attend because of the limited number of cars. So guess what it is going to be completely live-streamed that day. So audiences can watch on different channels.
Asha to Sumeeta: Tell us how can we find more information about all the details about India Day 2021 event?
Obviously, you can go to our website www.panoramaindia.org. You can also access our social media channels. You can go to ICICI bank's social media channels as well. Tourism Mississauga is also posting everything about what we are doing. That is nice because everybody is sharing the information. We are updating as real-time as possible. We will be sharing it with you.
The link I think is so important to everybody as we know that all the posters and other promotional materials provided by us would be shared with the audience by the media. The minute the link is alive, make sure that we share it with everybody. It is going to be at the Panorama Centre. The actual event would be taking place at Paramount Fine Foods Centre, 5500 Rose Cherry Pl, Mississauga.
​It will be nice if Sandeep tells what you can see when we drive through the booth. I do not know what Victoria is going to reveal about Tourism Mississauga. I know I have to track that. I am so excited. I cannot share all of these. But I assure you there would be a lot of fun for everybody.
My name is Asha Bajaj and I am the editorial-director, publisher, and marketing of Canadian Media (www.canadian-media.com), which is a digital news media publication of both national and international news on varied segments of the society. I am also a Special Canadian correspondent of IBNSCanada Inc. (part of https://www.indiablooms.com/world-home-main.html).
I also have access to quite a few digital media platforms for publication and promotion
Article source:
https://articlebiz.com
This article has been viewed 857 times.
Article comments
There are no posted comments.