Will Coronavirus Kill Quality, Free To Consume Content?
Author

Bethany Ritchie

Published

June 24, 2021

Word count

891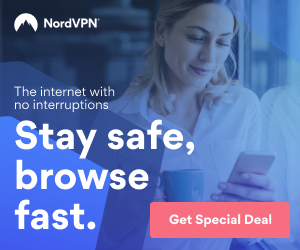 With many companies facing huge hardship due to the coronavirus pandemic, everyone is looking for ways to generate more business in a frankly terrifying economic situation.
Content has long been used by savvy marketers to entice consumers towards their brand, to start a conversation, and give them a taste of what to expect if they decide to open their wallet and make a purchase. And there's absolutely nothing wrong with using content to get more business (er, hello?!). But you're wasting your time if it doesn't provide some kind of value to the consumer in its own right.
Interesting insights, actionable advice, or just entertainment, the very best free content will do all three.
The cynical marketing saying of "if the product is free, YOU are the product" might be true in one sense (and incidentally, if you want to become cynical, do a marketing degree, nothing will make you less likely to buy into other people's bull). However, this concept also assumes that most consumers are undiscerning luddites who will read, watch or listen to anything. But the truth is, in our content flooded, time strapped society, consumers have become highly perceptive users with unlimited options and mature palates, they won't waste time consuming content which provides no value. No one will engage with your content if its drivel, in the same way that no one will buy your product or use your service if it's no good. Follow through is essential.
But as companies tighten their belts and look for ways to reduce costs, outsourcing content generation might very well be the first to go. And while John from Accounting might have written a good speech for his auntie's funeral, can he really make an article about EU employment legislation sound interesting? There is a danger that companies will resort to putting out anything, just to fill the gap, harming their brand identity and taking staff away from their day to day work where their true talent lies.
When it comes to content creation, quality AND quantity is key. But if you can't have both, stick to quality.
And there's another element at work too.
The entertainment industry, along with many others, has taken a serious hit with this pandemic. And where artists, comedians and musicians frequently used social media to showcase their talents, cash strapped artists are now repurposing their social media accounts to provide high quality, pay to view content in order to generate much needed revenue. This will likely be at the expense of the quality free content they provided prior to the impact of the coronavirus on their income.
The same is true in other industries, including fitness. Many gyms and trainers traditionally provided free content to supplement subscriptions for physical, in person services, but several outfits are now switching to online, paid only models, to answer the social distancing difficulties and meet government guidelines.
So, we have less quality free content from the professional content generators who are struggling for cash, while strapped business across all industries and sectors are frantically trying to survive.
So, what does this mean for the future of content marketing?
Firstly, many businesses will likely save their highest quality content for paying customers. And secondly, there will be the inexperienced newbies generating slightly rubbish content in a desperate bid to save their business.
Sadly, the result will likely be a free to view content landscape which becomes a desolate waste ground of crappy poor-quality content which offers little to no actual value to the consumer.
But all is not lost. For clever companies this changing landscape actually represents an opportunity to shine.
Providing quality, high value content will help ensure that you stand out from the crowd.
And before you all shout "but NETFLIX!", I'm not saying that pay to view content doesn't have its place in the crazy new world. Of course it does. The subscription model of content delivery already took off massively before coronavirus got its claws into us. But most of those paid subscription models simply wouldn't work without free to consume content. How many people do you know signed up to Spotify Premium before trying out the free version? We all like to try before we buy. And remember, content IS the business of most of the successful pay to consume subscription services, it's not a marketing strategy. This is why they do it so well.
Look at the lockdown winners, Joe Wicks as an example. He has grown his brand exponentially by providing free, quality content to all (and likely saved the waistlines of countless individuals in the process). No doubt he has also seen a massive upswing in his book sales and other revenue streams as a result of his dedication to the provision of free content.
Offering "freebies" is the oldest marketing strategy in the book, give customers a taste of your product, brand or expertise, and, as long as it's good, they'll likely get hooked and be willing to pay for what you're offering. But, being under such strain, many businesses might be tempted to protect their content as if doormen of elitist members clubs, shutting out those who are currently (understandably) feeling too penurious to open their wallets.
What a mistake to make.
I'm a freelance copywriter. Copywriting and content editing is the air that I breathe. And I can't stand boring copy. I help clients all over the world shout about their brand with audience captivating content.
https://bethritchie.co.uk/about/
Article source:
https://articlebiz.com
This article has been viewed 994 times.
Article comments
There are no posted comments.