A Year of Pandemic Later: Thanking the Psychologists That Continue to Be Truly Essential
Author

Dr. Dawn Brown

Published

July 22, 2021

Word count

873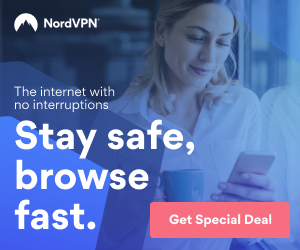 I'm sure you can remember the exact moment, one year ago, that everything changed. Maybe it was when you got an email about working from home, when an official government lockdown mandate went into effect in your area, or maybe it didn't really hit you until masked faces replaced the smiling ones all around you in the grocery store. A lot has happened since that first moment, over this past year, much of it not offering much to smile about.
The First Year of Covid-19
In the beginning, it felt surreal, totally scary but also kind of unreal, to many of us. But Covid-19 and a whole lot more has been a reality for this past year. A lot got thrown at us, from quarantine and all that comes with so much time within your own home to more impactful negative events. The great news is that you've made it through, and after this year, that's something to really be grateful for all on its own.
After all, I'm sure it hasn't been easy.
Disease, Disruptions, and Disappointments
The impact of the pandemic on everyone's year went far beyond just the existence of a new virus on this earth. Knowing that COVID-19 was out there and rapidly spreading was scary enough, but for most of us, it actually got real when it began to have a pervasive impact throughout our lives.
For public safety, schools, workplaces, and other public gathering spots were shut down. As lives moved completely into the home, disappointments abounded at life seemed to truly be cancelled.
Most people can name at least a few things that just, well, sucked about this past year. We may have made it through to a point in time where hope, especially in the form of vaccines, is on the horizon, but getting here has likely been a struggle.
The pandemic has particularly been impactful in the sphere of mental health.
The Impact to Mental Health
It makes sense that such a disruptive force in our lives as this pandemic would have an upsetting effect on mental health. For those that already had a mental disorder to contend with, the unprecedented situation quickly threw a wrench at progress being made. With routines entirely disrupted and new challenges being thrown into the mix this year, many found their journeys with mental health in need of a new approach.
This was a whole new world for all of us, after all.
Even those who hadn't previously been struggling with their mental health found the past year more difficult. There was anxiety around catching COVID-19, depression related to the isolation and lack of activities, and overall mental distress due to the impact of this virus on the lives of us all.
For some people, the past year simply won't be the happiest of their lives. For others, the disturbance touched at deeper mental health issues. For many, our mental health professionals were one of the most essential forces of the year.
Mental Health Professionals Have Been a Lifeline Through the Pandemic
After the year that we've all had, there's a lot to be grateful for. We can all breathe a sigh of relief that we have at least made it through into a new year and towards a better future. We also may feel quite a bit of gratitude to all the mental health professionals that were there throughout such a tough year, who were able to support so many through the rough patches.
Psychotherapy was also a little different over the last year as a result of the pandemic. When we all began to stay at home for social distancing, therapy also had to move into the home. Telehealth quickly took a popularity boost so that mental health professionals could be there for clients when they needed them the most. Though this wasn't a perfect solution to everyone, especially with Zoom fatigue becoming its own issue, it got many through.
Over the course of a year that threw a lot at the world, mental health professionals were able to be a lifeline, as they nearly always are.
Mental Health Will Remain of Importance, Far Into the Future
The first year of the pandemic may be over, but one's relationship with their mental health never is. Mental health should always be a priority, and the realization of its importance is just one thing that we can hope to take from this last year. Mental health professionals and all the other support and resources that are out there got large portions of the population through this crisis. They will continue to be lifelines for you wherever you need them as well.
However this pandemic specifically impacted you and your mental health situation, remember that the professionals are there to get you through.
Thank You to All in the Psychiatry Community
Even when things aren't easy, we can find those things to be thankful for. I am thankful for the light at the end of the tunnel after this pandemic year and I am thankful for the whole of our psychiatry community. Together, mental health professionals will continue to provide the support that gets us through.
Dr. Dawn Kamilah Brown is an internationally recognized two-time #1 best-selling author, Content Creator, and Keynote/Corporate Speaker. She is also the Founder and CEO of the ADHD Wellness Center and has two private practice locations in Texas, with a growing virtual presence. She serves as a contract psychiatrist for 5 clinics; supervises 5 nurses in 2 states; and is licensed in 6 states.
Article source:
https://articlebiz.com
This article has been viewed 1,115 times.
Rate article
This article has a 4 rating with 4 votes.
Article comments
There are no posted comments.