Panorama India hosts unique & historical India Day Drive Thru Parade on Aug 15
Author

Asha Bajaj

Published

August 19, 2021

Word count

1,082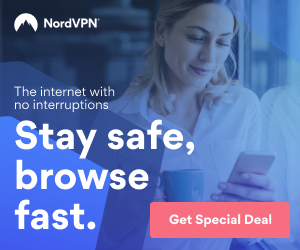 #Mississauga; #IndiaDay2021; #IndiaDayDriveThruParade
Mississauga/Canadian-Media: With the support of the Consulate General of India, Toronto, Panorama India celebrated India's 75th Independence Day on Aug 15 by organizing the first-ever grand India Day Drive Thru Parade, featuring over 9.5 hours of cultural and celebratory programming presented by ICICI Bank Canada's Indian@Heart Club in partnership with Tourism Mississauga.
The event conducted keeping safety and protocols in place was attended throughout the day in their cars by several dignitaries, community leaders, and the larger community and were able to experience the culture and heritage of India by this first-ever unique drive-thru experience.
This unique drive-thru experience not only allowed the community to come together safely in person in their cars but also virtually via 36+ TV and digital media channels live streaming the entire day.
The event received an overwhelming amount of appreciation and gratitude from the community for creating a safe experience where they were able to come out and celebrate this very special occasion.
​"It was such a pleasure to see such a positive response from the community and I commend Panorama India for bringing everyone together again successfully and safely" shared Apoorva Srivastava, Consul General of India in Toronto.
The day kicked off with an opening ceremony with limited dignitaries from the community, political leaders, and sponsors in attendance due to Covid-19 restrictions.
Panorama India's chairperson, Sumeeta Kohli welcomed the audience both in person and watching live, sharing greetings from the board and the entire organization.
After the chair's speech, Apoorva Srivastava shared her greetings followed by Member of Provincial Parliament (MPP) Nina Tangri, on behalf of Doug Ford, the Premier of Ontario. Mayor of Mississauga Bonnie Crombie and Mayor of Brampton Patrick Brown also delivered greetings for India Day.
In addition, MPP Deepak Anand and MPP Sheref Sabawy, Tourism Mississauga representatives, partner organizations, community leaders, and Panorama India sponsors were present.
​Following the opening ceremony, dignitaries were then invited to attend the official opening of the drive-thru parade with an opening march lead by a drum procession to walk through the parade. Panorama India is pleased to share that over 650 cars attended this sold-out occasion.
"I want to personally thank all of our incredible sponsors, artists, and the community organizations, as well as the number of dedicated volunteers and staff who made this day possible. We wanted to create a unique, once-in-a-lifetime India Day celebration that allowed our community at large to come out safely and celebrate this very important occasion. I am grateful to the City of Mississauga for working with us on every step and planning to ensure the success of this momentous day. Our community organizations created incredible state floats displaying the culture and heritage of India. I want to invite all of you to join us on Sunday, August 22nd at 7 pm on our Namaste Live announcement of the winners of the vote for your favorite float competition" said Sumeeta Kohli.
Sponsors for the India Day celebrations engaged each car with giveaways and mementos as they drove past their floats. "We thank our presenting and diamond sponsor ICICI Bank Canada @IndianHeart Club and our partner sponsor Tourism Mississauga. In addition, we want to thank our Gold sponsors HSBC Bank, SBI Canada Bank, Kotamarti Group, and the City of Mississauga for supporting this celebration" shared Janak Bhawanani, CFO Panorama India. ​
"Thank you to our food drive partners Sai Dham Food Bank and Seva Foodbank for supporting the India Day Drive. We thank our food vendor partners Chaska Street Food and Kirtida Kitchen for creating a memorable food truck experience onsite for all the attendees. We are happy to have been able to give back to our local community partners and support the recovering restaurant industry" said Sanjay Agarwal, Vice-Chair-Sponsorship & Vendor Management, Panorama India. "
15 states of India floats were on display created by community organization partners and all those both watching at home on the live stream channels and those driving through in-person could vote for their favorite float. We thank everyone for voting and supporting all those who worked so hard to present their states" stated Vaidehi Raut Bhagat, Vice-Chair-Community Relations & Sponsorship, and Dr. Thomas Thomas, Director of Community Relations & Logistics of Panorama India. Judges Jonita Gandhi, Victoria Clarke, and Sandeep Goel scored the floats. Winners will be decided based on 50 percent judges and 50 percent public voting
The Drive-Thru offered a full day of amazing programming for families and the like to enjoy featuring approximately 130 artists in over 44+ performances, representing 20+ states of India. "I am so proud of all the artists who performed to showcase their love and enthusiasm for India. They have worked so hard, and I am truly amazed at all the wonderful talent that was displayed" by Anusha Iyer, Director of Programming.
​The day was concluded with a special presentation live-streamed on all 36+ TV and Media channels "Comedy Hour with Chandan Prabhakar", following the special lightings for the extraordinary day.
"It was a perfect ending to a special day watching the CN Tower light up for the Drive-Thru Parade of the CN Tower, and then watching the special lighting for India day by the Mississauga Civic Centre Clock Tower and Brampton City Hall Clock Tower." shared Tanvir Kaur, Director of Digital Media & Logistics, Panorama India.
​In celebration of India Day, Panorama India held a live Virtual Art Competition for kids on Saturday, August 7th presented by "Colour Happy". "The competition was a resounding success with 202 children participating, ranging from kindergarten to Grade 9 in 4 categories. The winners will be announced live on our Namaste Live segment this Sunday, August 22nd. We invite you to join us" stated Shibani Sahney, Director of Social Media, Panorama India.
To bring together vendors from across Canada, India, and the US, Panorama India held the Virtual India Day Expo, an online marketplace, on Sunday, August 8th. The event showcased premium and expo sponsors and partners who connected with the community virtually sharing their services. In addition, live webinars were conducted where all could attend and listen to the sponsors. "We thank the Page 7 of 8 community attending and supporting all the vendors. We wanted to create an opportunity for many who could all meet online and support businesses" shared Arun Chauhan, Director of Digital Technology, Panorama India.
"Panorama India would like to thank the community for coming out and making this India Day Drive Thru Parade such a success. We are glad so many families were able to come out and celebrate together safely from their cars." shared Sumeeta Kohli.
My name is Asha Bajaj and I am the editorial-director, publisher, and marketing of Canadian Media (www.canadian-media.com), which is a digital news media publication of both national and international news on varied segments of the society. I am also a Special Canadian correspondent of IBNSCanada Inc. (part of https://www.indiablooms.com/world-home-main.html).
I also have access to quite a few digital media platforms for publication and promotion
Article source:
https://articlebiz.com
This article has been viewed 1,052 times.
Rate article
This article has a 4 rating with 1 vote.
Article comments
There are no posted comments.