Why Fresh Graduates Are Unemployed?
Author

Nurul Najiha Binti Mafop

Published

June 20, 2021

Word count

802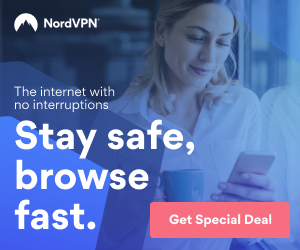 The rising unemployment rate among fresh graduates have become a cause of concern in Malaysia. The Department of Statistic Malaysia has released a report that presents the statistics of unemployed graduates in 2019. According to the report, the number of unemployed graduates in 2019 was 170.3 thousand persons, 5.5% higher than in 2018 which is 808.5 thousand persons. Based on a study namely Graduate Tracers Study, both public and private sector universities produced total number of 51,000 graduates in a year however about 60% of graduate remain unemployed one year after graduation. The 55% of these unemployed graduates are believed to be degree holders. This shows that being a university graduate has no guarantees to get an immediate employment.
There are many factors that contribute to unemployment of fresh graduates in Malaysia. One of the critical factors is most of fresh graduate lack of employability skills. The reason is fresh graduates do not have any practical experience of work. This deficiency may interrupt their job application especially in resume or curriculum vitae for the experiences section. The fresh graduate who are unskilled and have no experiences face the difficulty to secure their dream jobs due to the fact that most employers will be looking for workers with more experiences in their company. In general, some employers find that Malaysian graduates tend to lack of skills and qualifications required for the industry due to poor in communication skills, analytical skills, technical skills, problem solving skills and mastery of English. According to studies, graduates from international universities has higher level of employability than local graduates.
Associate Professor Dr. Hariharan N Krishnasamy of Universiti Utara Malaysia found that there is a huge gap between what graduate is being taught in local institution and what industry expects in terms of skills that will make the Malaysian graduates less employable. The problem become more serious when the number of the job hunters is higher than the job vacancies. Based on the statistics published in 2016 by the Higher Education Ministry, there are more than 5,000 postgraduate students sitting for doctoral programmes each year. And by 2023, it will bring the total number of 60,000 PhD holders in our country.
Another possible factor is the graduates lack of desire to seek a job. A survey found that in 2 years, some of the unemployed graduates have only attended less than 5 interviews. Majority of graduates seeking jobs through online job sites, wait for the industry to contact them and not following up their applications. Demanding for a higher salary is one of the major causes of unemployment among fresh graduates. Most of the fresh graduates expecting very high salaries during the job interview despite of their lacking skills and knowledges. This may lead to a bad impression from the potential employers toward them. Regarding to the salary issue, graduates probably thought that there is a fixed salary for fresh graduates since they are degree holders. However, the reality is salaries are basically based on what work they will do, what skills and knowledges they have, how many experiences they have and academic qualification. Having more experiences and skills may be the key factors for a higher salary.
Since there is no simple solution to overcome graduate unemployment, fresh graduates must have a willingness to learn and explore new possibilities even though it does not meet their field of study. There is nothing to lose when exploring something beyond the field of study because we do not know what kind of job that fit with our skills and the chances to get a suitable job is high. According to Hariharan, having entrepreneurship skills can open the career paths and fresh graduates must realise the importance of it. Nowadays due to the COVID-19 pandemic, e-commerce platform received an overwhelming response from society. They should use this opportunity to learn new skills. There are variety of online platforms that is free and available to seek knowledges and upgrade their skills. This will help them to become more marketable.
Generally, COVID-19 pandemic has affected many companies in terms of economy. Because of the movement control order, they have difficulty in paying their workers' salaries which some of industries are forced to fire their employees. Back to 2020, a heartbreaking news has flood in social media where Malindo Air launched a retrenchment for more than 2000 of their employees including pilots, flight attenders and engineers in order to reduce their costs and expenditure. A study shows that if the issue getting worse and no further action has been taken, about 2 million people are expected to lose their job. There are also issues of freezing new hiring that will make the rate of unemployed graduates rising. In conclusion, unemployed graduates must get of their comfort zone, try to explore the job market that suit with their skills and the most important thing is having desire to succeed or change their lives.
Bachelor of Electronic Engineering with Honours
Faculty of Engineering and Environment Built
Article source:
https://articlebiz.com
This article has been viewed 1,700 times.
Rate article
This article has a 4 rating with 3 votes.
Article comments
There are no posted comments.