How to Implement an Agile RPO Strategy?
Author

Raghu Nandan

Published

April 18, 2022

Word count

1,624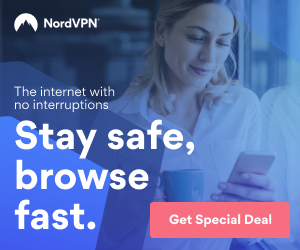 Are you facing challenges in managing your employee onboarding processes effectively? Do you often end up with a higher number of bad recruits who are hampering the overall productivity of your organization? Try outsourcing your recruitment processes for higher efficiency and getting the right talent pool onboard.
Managing employee journeys right from recruitment to retirement can be hectic! Besides, it's difficult for HR professionals to handle bad hires, especially when it affects the morale and self-confidence of other employees. This is why you need to have an agile RPO strategy to boost your employee hiring and management processes, while saving time, money, and effort.
Recruitment process outsourcing (RPO) is a business model in which an organization transfers its recruitment processes to an outside provider, either partially or completely. Using more efficient and resourceful external recruitment processes, companies can optimize their recruitment strategies and bring agility to their employee management operations.
However, before implementing an agile RPO strategy, you need to follow certain steps for enhancing your outcomes. Before discussing the 5 key steps of executing an agile RPO strategy, let's check out why you should outsource your recruitment processes in the first place.
Importance of Agile RPO Implementation
An agile RPO provider understands the company's values and missions, and instills them amongst the employees to help them work towards a common goal. By agile RPO, we mean a more dynamic, adaptable, and flexible recruitment process by using core principles and unified communication approaches.
Here are some reasons you need an agile RPO implementation strategy.
• Hire the Right People: RPO implementation ensures a higher quality of recruits by identifying the right people and expertise. Besides, you can access a wider talent pool from across the globe, thus increasing your chances of meeting more skilled and experienced people, thus opening up your options. Eliminate frequent inefficiencies in the employment process by removing repetitive tasks, wrong hires, and human errors.
• Reduce Costs: Implementing an agile RPO strategy is way more cost-effective compared to traditional in-house recruitment processes. That's because you are able to cut down on the costs associated with office spaces, direct advertising, employee allowances, and fixed monthly payroll. You simply pay for the services you avail from an RPO provider.
• Save Time: You can save time and effort in finding the right hires since professional RPO solution providers would dedicate their time and people resources to help you find the talent you need.
• Utilize Your Resources Efficiently: Instead of wasting your valuable resources like time, money, and manpower, in recruitment inefficiencies, use them more economically to manage your core business operations, like sales, manufacturing, finances, customer relationships, and so on.
• Higher Scalability and Flexibility: Using versatile recruitment processes, the RPO provider can assure you with greater flexibility in project management. You can adopt a more scalable business model that lets you track your teams' performances through real-time data and analytical insights. What's more, agile RPO solution providers can adapt to any situation, thus ensuring more flexibility in your hiring operations.
• Boost Transparency in Your Recruitment Processes: An agile RPO solution increases transparency by providing complete visibility and effective two-way communication about the progress, goals, achievements, and methods utilized to employ new applicants. It enables your teams to prioritize their tasks, allowing them to work on just the methods and strategies that deliver the intended outcomes.
• Get Instant Feedback: The best thing about agile RPO processes is that your provider would give you instant feedback in real-time on the individual profiles of potential candidates. This is crucial to help an organization's management to work on upskilling the candidate's expertise and knowledge and to boost your company's reputation.
4 Step Formula to Implement an Agile RPO Strategy
Once you have found the right RPO provider, it's time to plan out your agile RPO implementation strategies. Here are the top 5 steps that would help you strategize and implement your RPO processes efficiently.
Assembling a Dedicated Team
First things first, assemble a dedicated team of talented and knowledgeable candidates with professional guidance from your RPO manager. But before selecting your team members, choose a professional and experienced project owner and project leader. They are the people responsible for carrying out the project and keeping track of its progress on a regular basis.
Next, employ your project leader to form an effective team that will carry out the project. Here, you can use the scrum methodology to assemble smaller teams first, since small-sized groups tend to work more collaboratively and productively. Scrum, in agile recruitment strategy, is a framework that enables teams to work together towards a common mission.
The ideal size of an agile team should be around 3-9 members. Smaller groups work best due to better communication and interaction. Besides, managing larger teams may be difficult for the leaders, as it would be harder to bring so many people with varied perspectives under one roof.
Once you have formed your team and established your recruitment strategy, you should host a formal project launch meeting with the entire team to discuss the aim, expectations, task allocations, and workflows. This will guarantee that everyone is on the same page and will serve as a point of reference for analyzing incremental results.
Breaking Down Large Project into Bite-Sized Tasks
Implementing an agile RPO strategy is more like slicing up your tasks and processes into smaller chunks of a more manageable process pie. An agile team will be able to organize these slices into intensive, short-term work cycles known as "sprints. Sprints, being the foundation of agile, refer to brief amounts of time allotted to a team to achieve particular, quantifiable goals.
After the sprint, the team meets to review what went well and what went wrong, how the procedures may be improved, and where the present plan falls short or succeeds. The sprint's purpose isn't to finish the task or fill the position, but rather to identify and eliminate any barriers and misconceptions, as well as to fine-tune your deliverables.
Teams should begin by breaking down larger projects into individual tasks and prioritizing them. Then comes the process of grouping together a series of tiny tasks to form sprints. The goal is to fit a certain amount of productivity into a given length of time and come as near to fulfilling your sprint goals as possible well before the deadline.
For example, let's say the "Executive Director" is the recruitment project, and the first week-long sprint's duties include sourcing, feedback, and remarketing. Sprint two could include outreach, preliminary screening, and feedback to ensure the project is completed and delivered on time, thus dividing the tasks into groups and accomplishing them faster.
Bridging Communication Gap to Foster Teamwork
Agile project management is built on communication, which is why it allows faster iteration. Standups are short and rapid-fire daily standing meetings (although after COVID, they have transitioned to virtual groups).
You move around the room, one by one, outlining your priorities, blockages, and worries, wherein each person thinks and shares a few words. While just sparing 10-15 minutes from your day, these standups keep information flowing and the group engaged.
Auditing Strategy Through Metrics
After building a team, it's time to audit the right RPO strategy through real-time metrics and business intelligence tools. Then you may commit to making changes at the team or RPO level, as well as at the corporate or client level.
Shorten job titles to reduce applicant discomfort, conduct job title audits, and make titles and job descriptions "short and sweet" to match the phrases job seekers search for (usually three words or fewer) on job boards to increase application rates.
Adopt more agile project management tools that are available in abundance today. Many applications claim to make team communication and collaboration easier and more efficient, but not all of them will work for your team. It is critical to test multiple solutions to determine what works best and is most cost-effective for managing your agile recruitment efforts.
Enhance the Process Leveraging Technology
HR professionals find it tough to keep up with industry innovation. With budgets tightening, even the most ambitious businesses may be hesitant to invest hundreds of thousands or even millions of pounds or dollars on talent acquisition technology.
RPO firms engage in cutting-edge technology on a regular basis to guarantee that their clients have the talent they need to thrive, from high-tech VMS systems to data analysis tools.
Final Thoughts
All the aforementioned processes would be accomplished utilizing a sprint structure in an agile recruitment setting. Each would be treated as a small, incremental project with kickoff, execution, and reflection via stand-ups and post-mortems.
Agile recruitment delivers a wide range of benefits for hiring teams as a consequence of this dedication to feedback and incremental improvement. As previously said, agile recruitment may and will be used in a variety of ways, based on your organization's goals and resources. If you're looking for methods to apply the agile recruitment technique to your organization, there are a number of online courses and tools that might help.
An agile RPO is the key to boosting the productivity and effectiveness of your recruitment team. Surely it will take some trial and error to figure out which strategy will take your recruitment game to the next level, but agile is an excellent place to start. Take some time with your team to try out some of these ideas and see where you flourish!
Pragna Solutions is a reliable RPO company that provides sustainable assistance to SMEs, emerging startups and large organizations to strategize, plan, execute and implement agile RPO strategize to maximize their business efficiency. To know more about their service, check out their official website.
For more information visit pragna.net
Has over 10 years experience being a strategic leader with a strong background in operational framework and process excellence. Extensive expertise in talent acquisition,recruitment process outsourcing (RPO) operations and product development. Demonstrated leadership abilities with the capacity to build, train and mentor highly productive teams. Problem solver with the capability to tackle difficult projects and create sought after outcomes. Outstanding vision, communication and organizational skills.
Article source:
https://articlebiz.com
This article has been viewed 645 times.
Article comments
There are no posted comments.