STARTING YOUR CAREER IN 2023
Author

Cliff Ogega

Published

January 23, 2023

Word count

552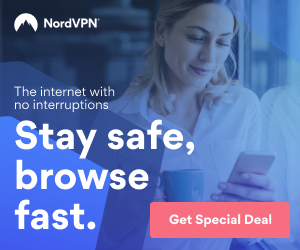 The problem with this day and age is people are afraid to be seen as fools. I don't mean deliberately obnoxious fools but in regards to work experience and for good cause, society seems to have become a lot less patient. People don't hold your hand anymore when you start pursuing a goal or a career path because everyone wants the made man or woman. Most industries you approach tend to demand more and more refined recruits and those employed in them are less willing to help out when it comes to new entrants. I refer to this as the "gate-keeping paradox" of modern-day work culture. My theory is that this is because the competition in the world has ballooned ten-fold, however, the availability of opportunities has not matched the net workforce. As a matter of fact, we seem to have a new guzzler as far as stiff competition for work goes-AI.
The good thing is that all hope is not lost for the beginner. There is a saying that goes that fortune favors the brave. In order to make it in this new cut-throat world you will need to push past the boundaries. The boundaries of your mind. The greatest boundary you will face is imposter syndrome. Aside from that, people will indeed judge you harshly at the beginning stages of your career because the quality of your work will most probably not be up to par, try as you may. That is normal and you shouldn't be hard on yourself about that. That's okay, be a "bumbling fool", ask stupid questions and take what you can. Grow wiser and adapt to new experiences. Remember, your future self will thank you for pushing past the hurdles.
There is a new term I've coined for that feeling we get when we start out and we are constantly asking seemingly obvious questions to seasoned professionals then they get irritated at the simplicity of the questions. I call it the "beginner's haze". I describe it as the state of mental confusion or being unsure of yourself when beginning to learn or do a new thing often due to a lack of experience or saturation in available information or both. I saw it at play today in an undisclosed Discord server for copywriters. There was a certain individual who seemed to be lost on what to do and asked the members seemingly straightforward questions. Some of the more seasoned copywriters got irritated at what they perceived as obvious questions and belittled the member and those like them as lazy and prospective failures in the industry, seeing as they could not help themselves with such simple matters by just using google. This should not be the case. When you find yourself in a position of privilege, always remember to be empathetic or give constructive admonition. After all, the beauty of this world is when we hold each other's hands through this hard journey of life. In the classical words of Jesus, do unto others as you would have them do unto you.
So in closing, I believe that if you can push past the hurdles at the start of your career simply by not taking anything personally, you should be able to navigate the uncertainties of your career and gain the necessary experiences required to progress.
Hi there! My name is Cliff, and I'm a finance major and graphic designer. In my free time, I love to do research and write articles on topics that interest me. I believe that staying informed and continuously learning is crucial for personal and professional growth.
Email me at ogflix45@gmail.com
Article source:
https://articlebiz.com
This article has been viewed 313 times.
Rate article
This article has a 5 rating with 1 vote.
Article comments
There are no posted comments.