Addicted to Freelancing? 6 Reasons We Just Can't Stop it
Author

Anjana Ratnayake

Published

July 21, 2021

Word count

519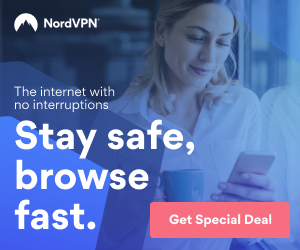 Working as a freelancer is enjoyable. But as time goes by, an obsession starts cropping up. It later turns out to be an addictive habit. In most cases, you're always behind a glowing screen. You start having sleepless nights and staying all day indoors. If you're not completing a project, you're hunting for gigs. This article explores several reasons why we're addicted to freelancing and not stopping.
Flexible working hours
One is free to work any time they wish. No one is monitoring you. From waking up at noon to working late in the night, the choice is yours. One can rest during the weekends and work during weekends or vice versa. Thus, one can use their productive hours well.
Better earnings
Earnings will depend on your expertise and the number of hours you commit to working. Dipesh Garg is the founder of Truelancer.com—an online freelance marketplace. He suggests that the gig economy opens up a new world that provides opportunities for the global workforce. You can choose to work overtime hours and raise your rates as you wish.
Freedom to pick jobs and clients of your choice
Working independently allows for the freedom of choice. An individual is free to choose whoever pleases them. You can also select gigs that interest you. Usually, at work, one may meet rude clients or bosses and have to tolerate their behavior. In this case, if you don't relate well with a client, you can cancel your contract.
In freelance, you are your boss
No one controls you on what to do and what to avoid. You don't report to anyone. In short, you are the jack of all trades—from the management to the subordinates. You are in charge of everything, and all that you need is to make the right decisions to keep you moving.
Flexibility of working location
One is free to work from their desired location. You may opt to work from the living room or even a coffee shop. All that's important is selecting a place that you're comfortable with. The client will never know that you are not in the office. All they need is quality work and nothing else.
Considerable exposure
Contrary to other jobs, one is able to gain a lot of skills. Working with worldwide companies promotes room for growth and development. There is room to interact with clients while working in various fields. It promotes interpersonal growth, allowing one to excel in many areas. With the skills, you can form your own company and mentor others.
Concluding Remarks
Freelancing can be addictive if one is not cautious. From sleepless nights to consuming most of your resting time. Anyway, the benefits attached to it are desirable. You can work during your productive hours at your desirable location. After all, you are not taking instructions from anyone—you're your own boss. The earnings are better; hence, there's a high potential for success. Finally, working with clients all over the world will add a list of skills to your portfolio. For all these reasons, we're addicted to freelancing, and we just can't stop!
Anjana Ratnayake is an experienced writer and a researcher on Technology related topics and latest lifestyle patterns.
https://articlebiz.com
This article has been viewed 1,051 times.
Article comments
There are no posted comments.